Tap innovations
Optimum hygiene, high cost-effectiveness
More than ever, toilets in the public and commercial sectors need to meet strict hygiene requirements, while also being economical, robust and well-designed. hansgrohe has added attractive solutions to two of its tap ranges. Choose between various technologies and uses: the Talis E self-closing tap and the Vernis Blend electronic basin tap.
Talis E self-closing tap: the reliable way to save water
Sanitary facilities with a high user frequency have requirements relating to sustainability, low maintenance work, easy cleaning and reliability – all while needing to be highly hygienic. The highly efficient Talis E self-closing tap has plenty of excellent selling points:
The duration of the water flow can be individually adapted to the facility's needs. Twenty seconds is an appropriate interval for washing hands.
Design upgrade for every wash basin in public spaces: the harmonious and linear design also makes it easy to clean. 
Easy to activate thermal disinfection with a separate service tool, making it suitable for use in the public spaces.
Long-lasting, high-quality product that saves water and ensures hygiene at the same time. 
Available for mixed-water and cold-water connections.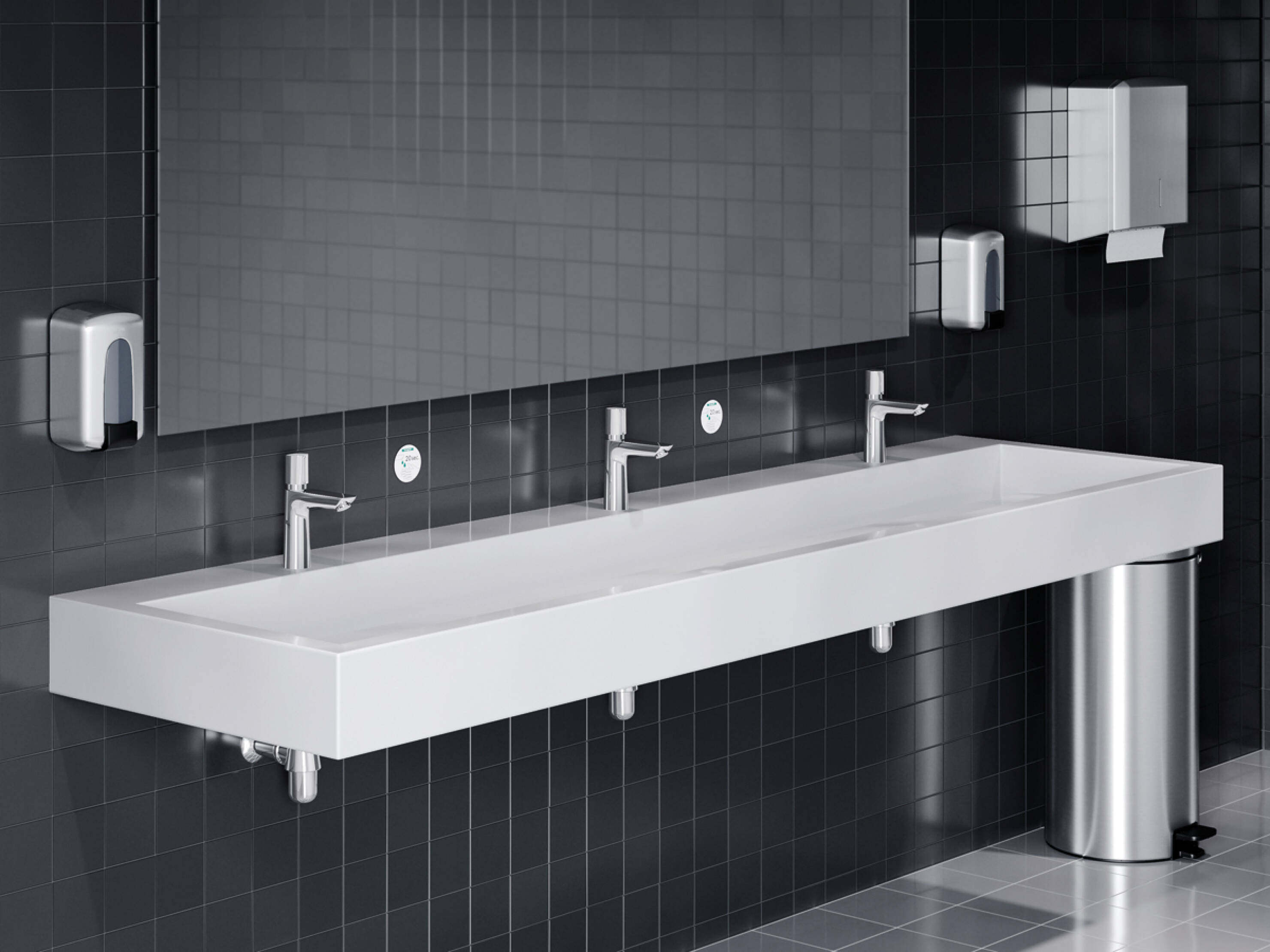 High efficiency and functionality for improved hygiene
The tap's self-closing time can be effortlessly set to between 3 and 20 seconds and adapted to suit individual needs and projects. The intuitive operation and timeless design make the tap more attractive. Win over your customers with excellent value for money for new hygiene standards in public or commercial sanitary facilities. The low maintenance work of the self-closing taps and the time-efficient cleaning are key selling points for economic operation.

Benefit from planning reliability and a reliable installation. The taps are an attractive option for all sanitary facilities where a power supply is out of the question.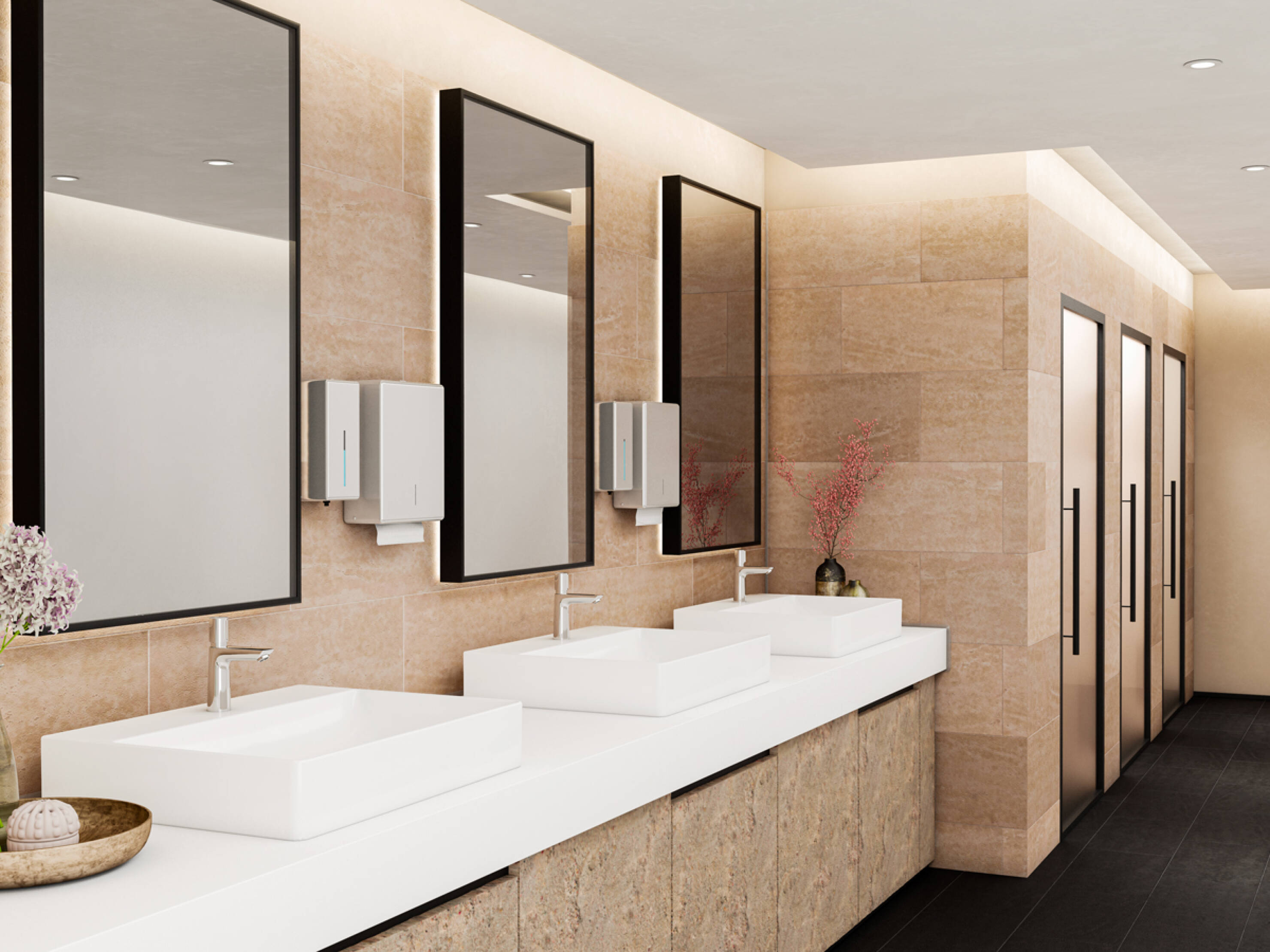 Vernis Blend electronic basin taps: sensor technology at an attractive price
Hygiene requirements and the responsible use of water and energy make sensor taps a preferred choice in public areas. Impress your customers with the attractive Vernis Blend electronic basin tap for public and commercial settings:
Self-explanatory and easy to use: The water begins to flow when hands move towards the induction window.
Modern design and easy to clean thanks to its rounded, closed shape.
Convenient thermal disinfection fulfils legal regulations and ensures high hygiene standards.
For mains or battery operation; available as a mixed-water and cold-water version.
Quality product with long-lasting durability thanks to its solid metal casing.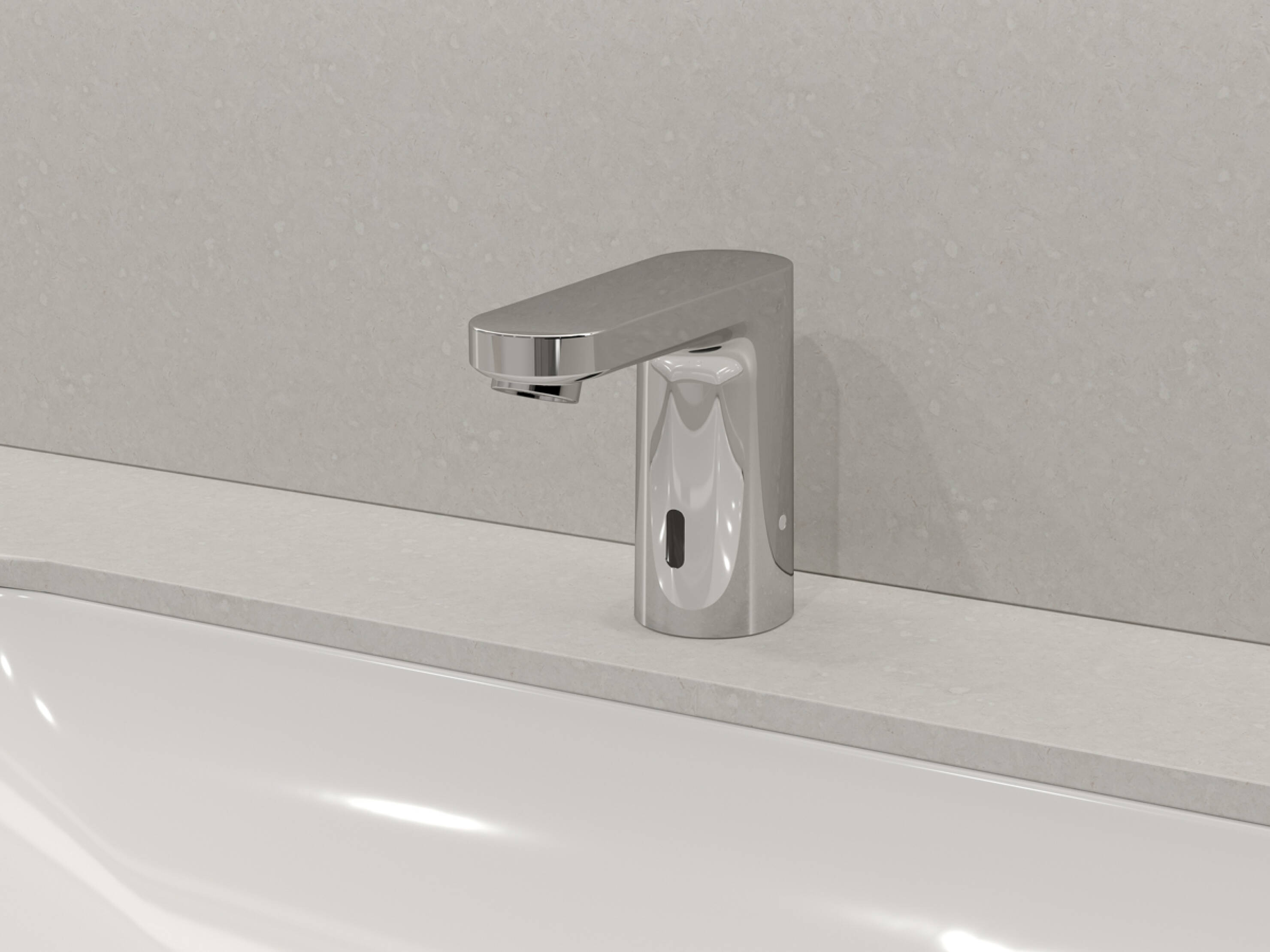 Sensor technology: built-in cost-effectiveness
Does your customer like the attractive, self-contained shape of electronic taps? With the Vernis Blend electronic basin tap, you can make them an offer with excellent value for money. 

The tap impresses customers with its entry-level price and many benefits in ongoing operation. This includes how easy the timeless yet modern tap is to service and clean. The temperature can also be simply set to suit the season and your customers' wishes using an Allen key. The Vernis Blend electronic tap is made of a solid tap body with the sensor seamlessly inserted inside. This makes the tap extremely robust and long-lasting and avoids the need for replacement and malicious damage. 

Find out more about the new Vernis Blend range for consistent design at the wash basin, bath tub and in the shower.