Maximum freedom for bathroom design
With vibrant surface finishes and exclusive services for unique bathroom dreams
Showers, taps and accessories in a special surface finish, tailored to personal preferences or room conditions: This is what the AXOR FinishPlus and AXOR Signature services provide. They offer architects, interior designers, planners and their clients – the bathroom user – the freedom to customise bathroom products. For a dream bathroom – unique and full of character.  
Vibrant taps with brushed or polished surface finishes
A vibrant surface finish from the extensive range of AXOR FinishPlus special surface finishes: To transform the tap into a superior statement at the basin. To make the shower a visual highlight. To give the accessories unique charisma. Those who opt for an AXOR product with a special surface finish will have a perfect addition to unique bathroom design or a carefully selected contrast to their interior design. Whether in a brushed or polished finish, in elegant gold optic, in bold black chrome or in a warm bronze colour. Not only are AXOR FinishPlus special surface finishes extremely robust and long-lasting, they also transform a bathroom or kitchen product into a mesmerising design piece with maximum impact. Colour combinations or other colours can be created to suit individual needs. AXOR FinishPlus special surface finishes – developed by AXOR specialists, made in the physical vapour deposition chambers at our AXOR production facilities in Schiltach in the Black Forest.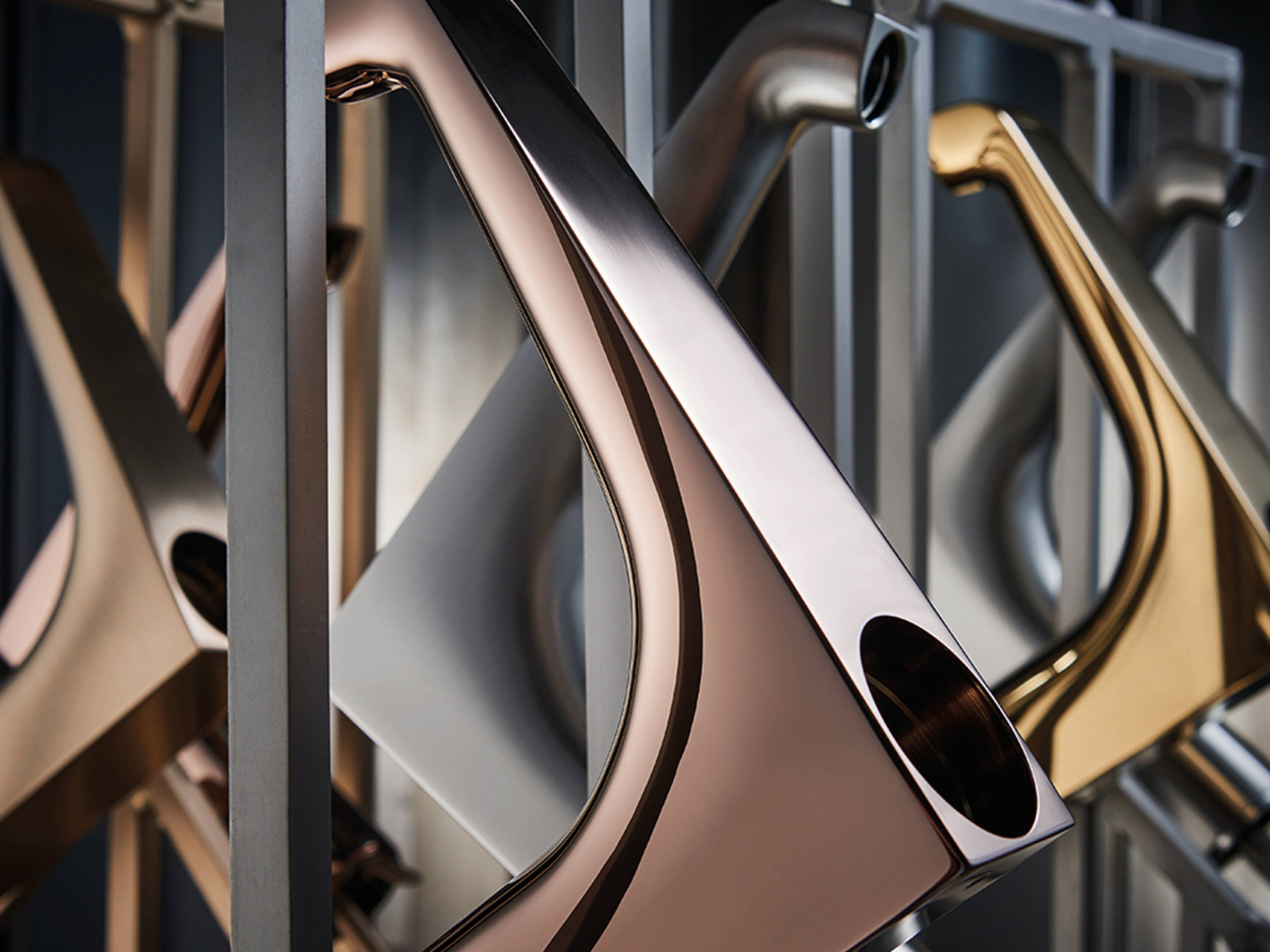 AXOR – individuality tailor-made.
Customized manufacturing meets quality and a love of precision. Find out what makes AXOR's craft-inspired approach so special. Learn from Benjamin Holzer, Head of Product Management AXOR, what makes AXOR's craft-inspired approach so special.
From gold to bronze: a broad colour spectrum for bathroom products and kitchen taps
The colour spectrum of the AXOR FinishPlus special surface finishes for unique taps, showers and accessories ranges, from a warm bronze colour to modern black chrome. From the stainless steel look with an industrial vibe to gold optic for a grand statement, from polished red gold to a matt brass colour. With the variety of hues and the 'brushed' or 'polished' variants, anything is possible when it comes to making design dreams a reality.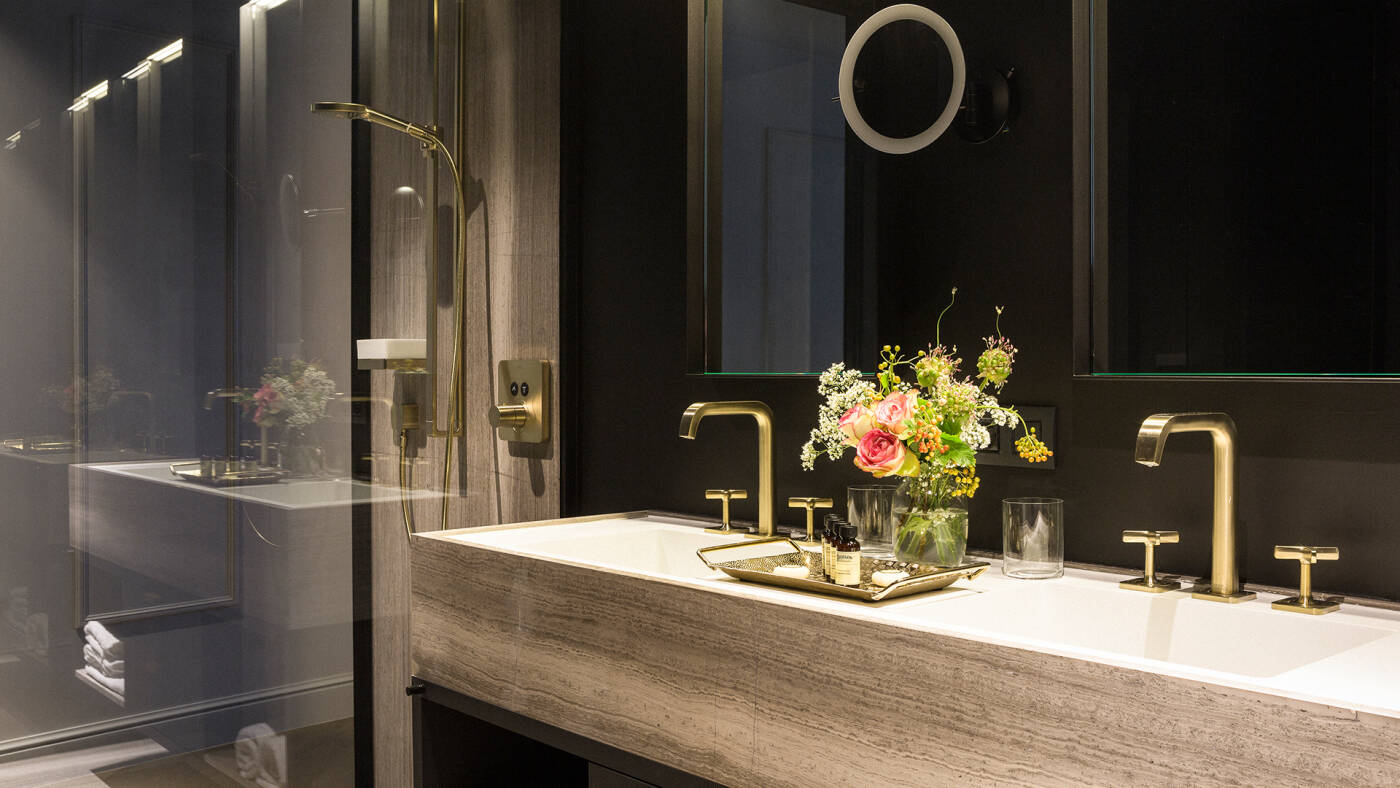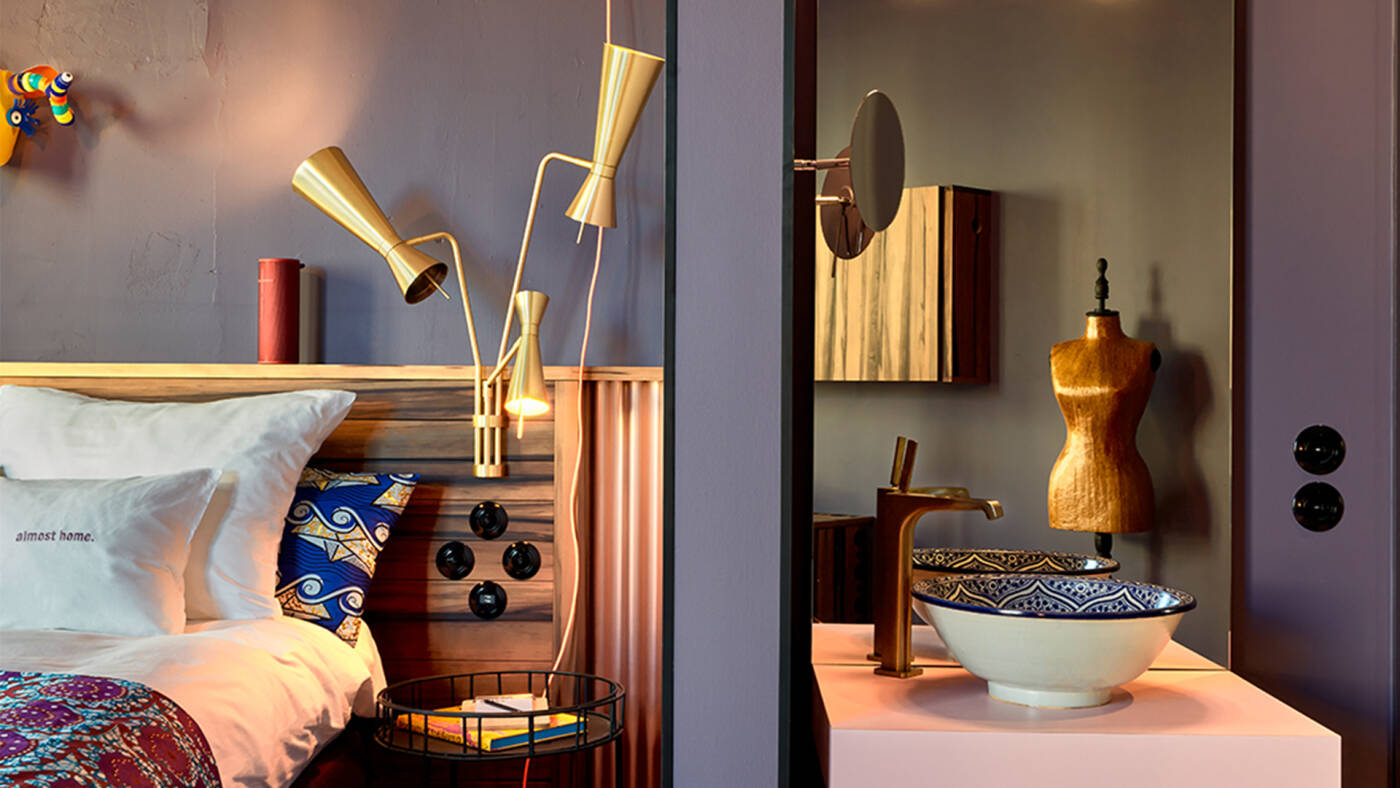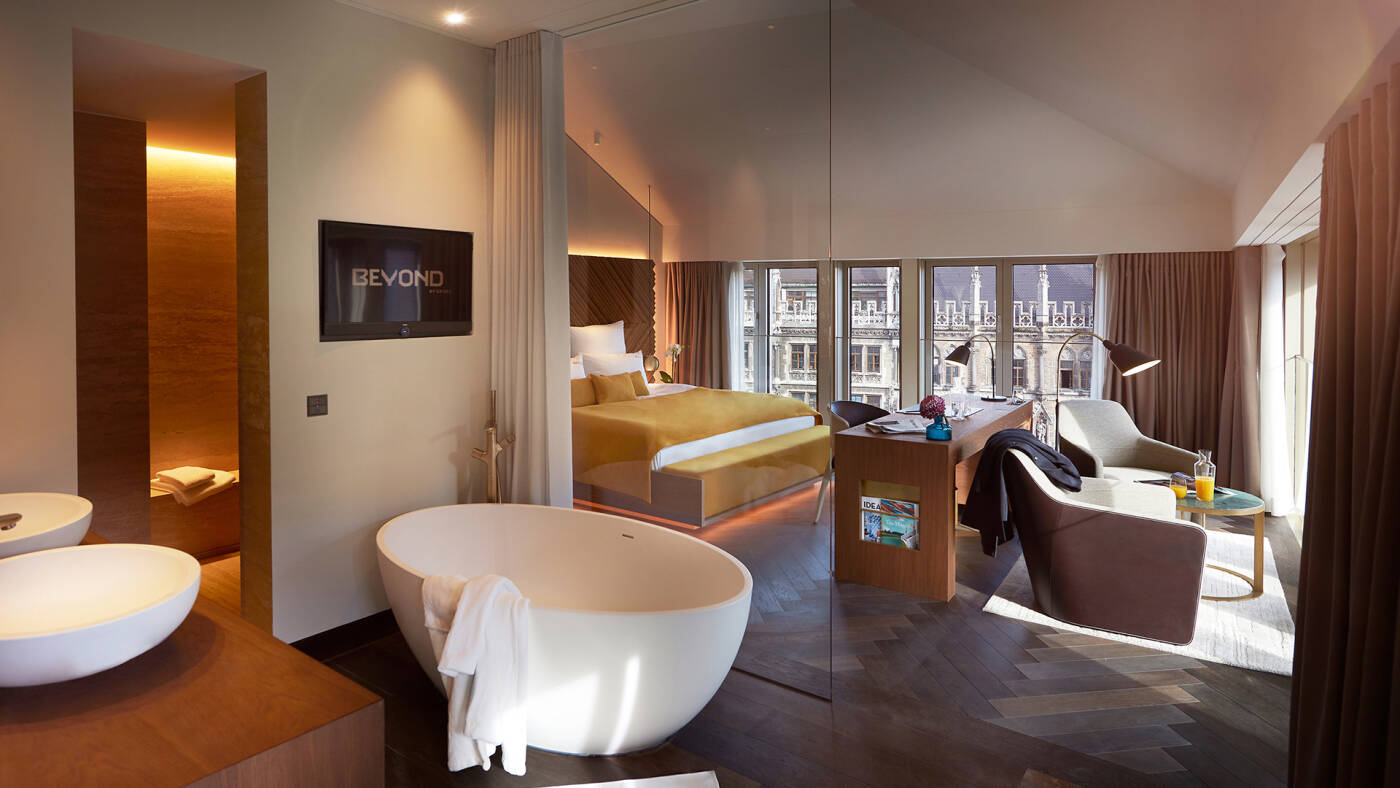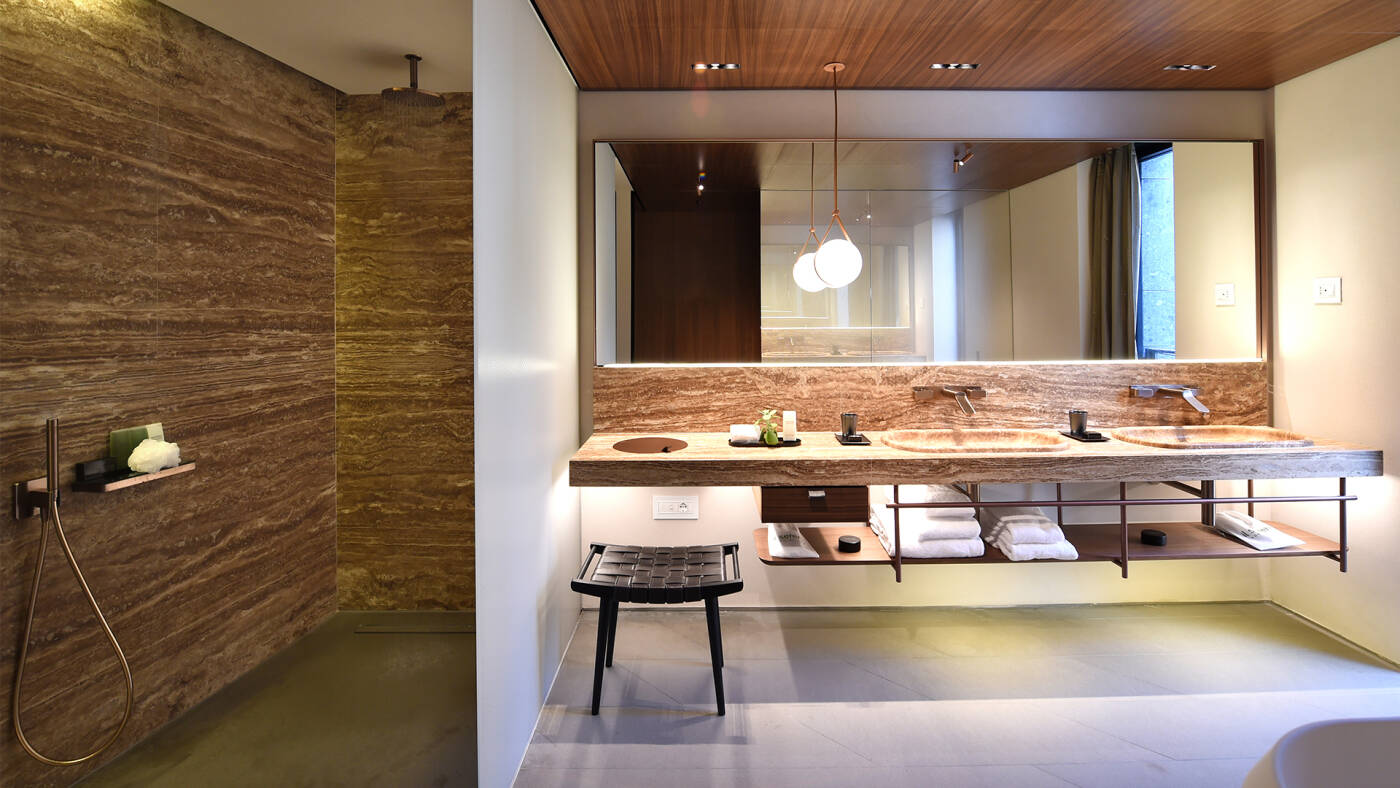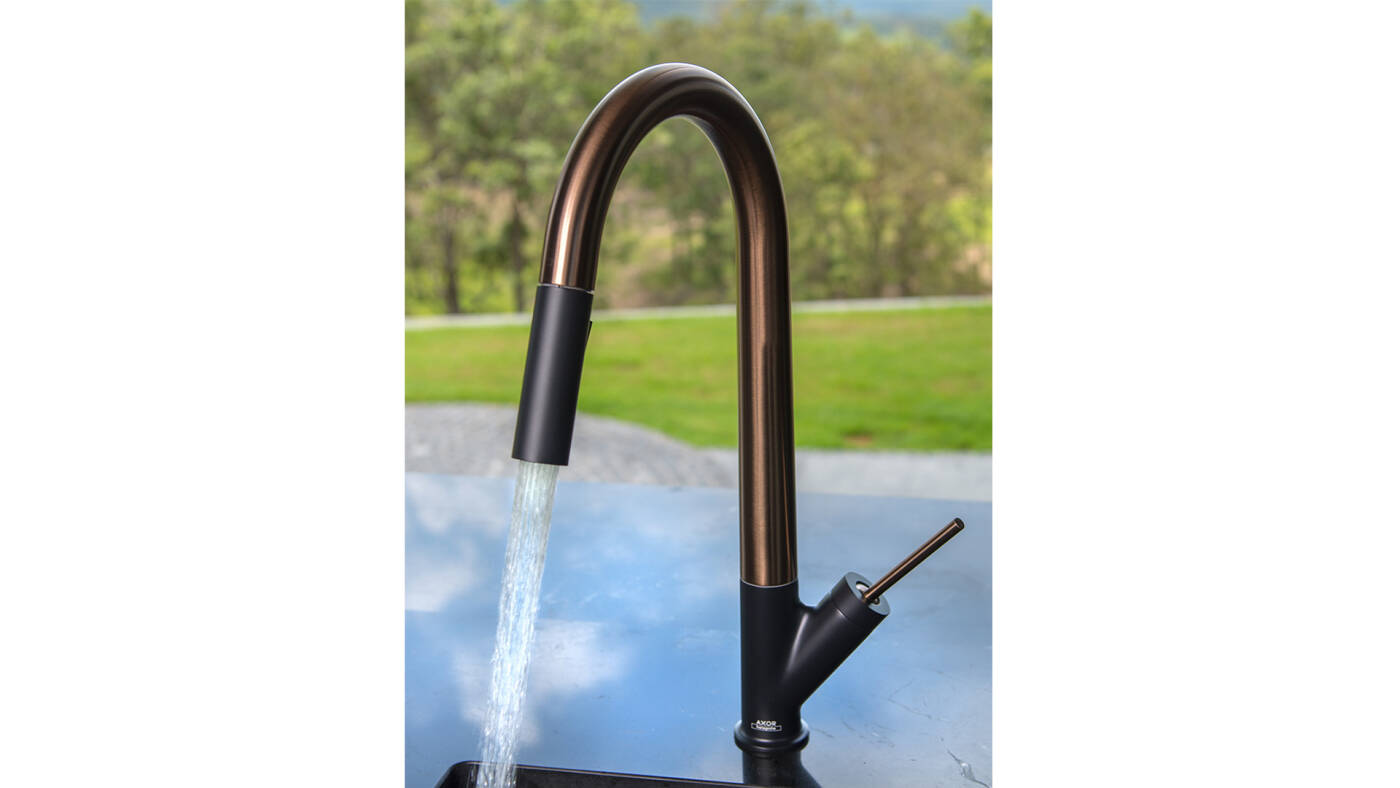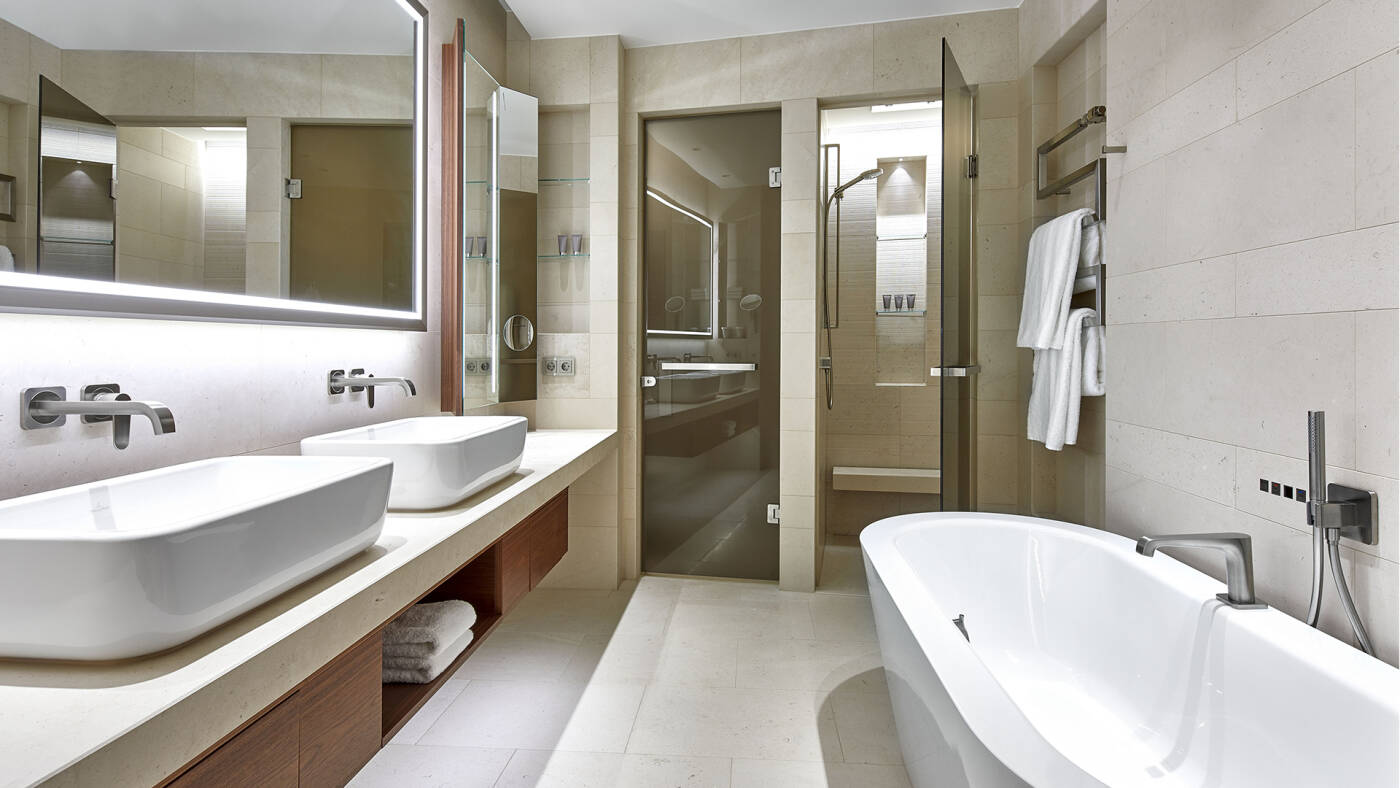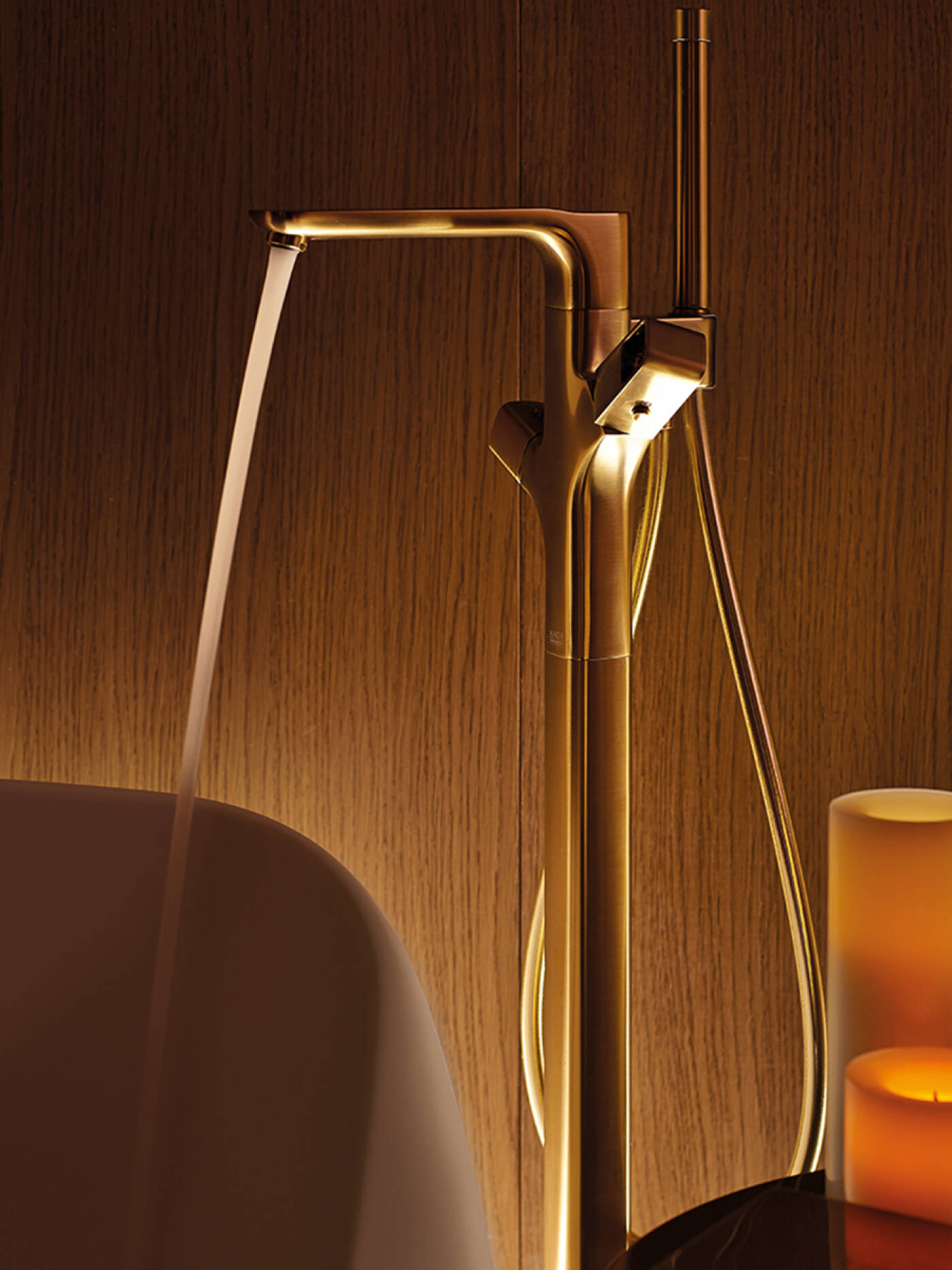 The AXOR FinishPlus surface finishes at a glance
Available to purchase as single items:
Polished gold optic
Brushed gold optic
Brushed nickel
Polished red gold
Brushed red gold
Brushed bronze
Polished black chrome
Brushed black chrome
Brushed brass
Stainless steel optic
Available to purchase in batches of 30 or more:
Polished chrome
Brushed chrome
Polished nickel
Polished bronze
Polished brass
Exclusive to the AXOR MyEdition collection: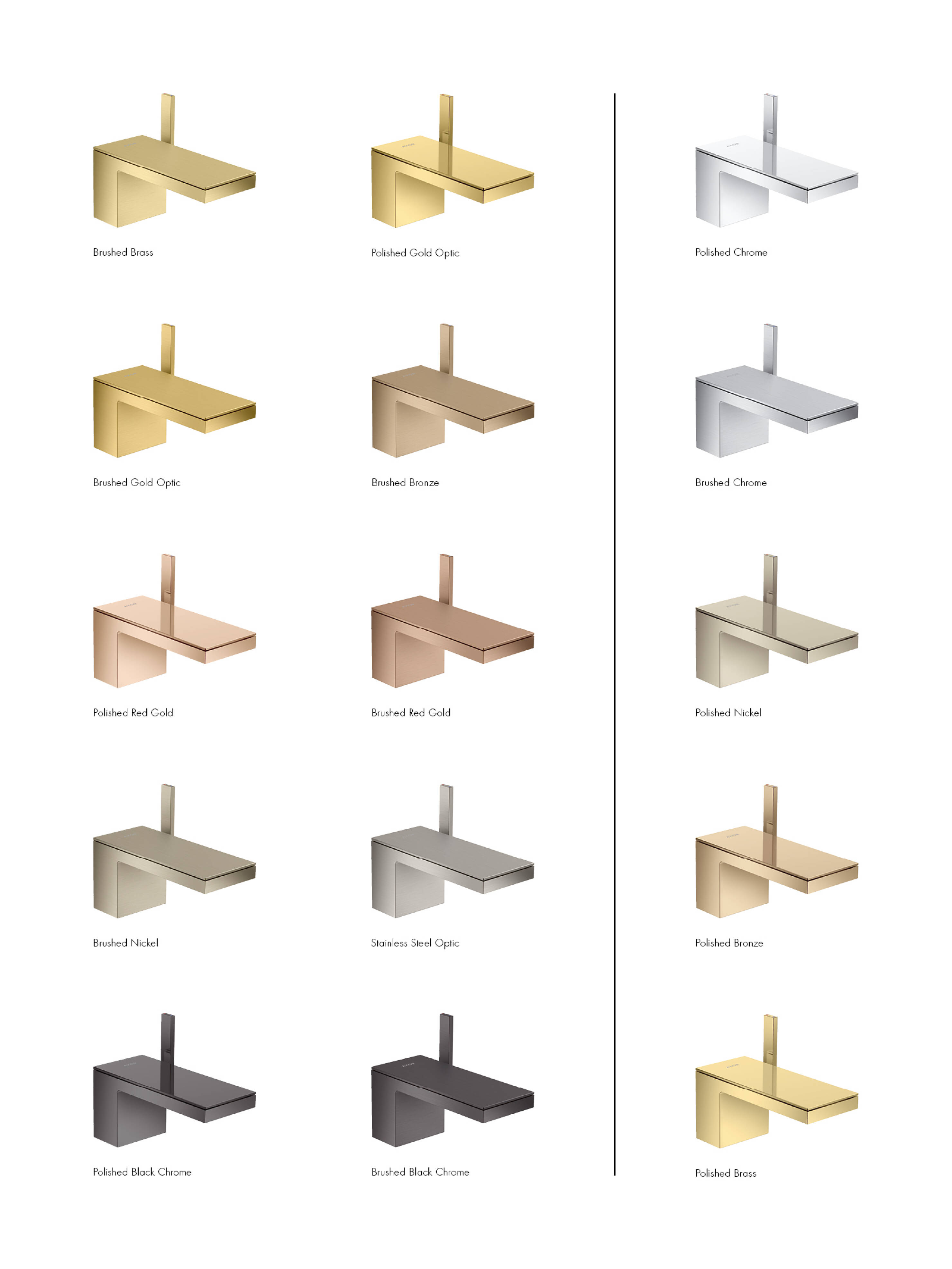 Superior and robust: AXOR FinishPlus surface finishes, made in a PVD process
The vibrant AXOR FinishPlus surface finishes are a masterful combination of high-tech and craftsmanship. They are made in a physical vapour deposition process – a coating process at high vacuum in a vacuum chamber, in which an electric arc is discharged. The infed gases are combined with zirconium. This mixture hits the product's chrome surface and forms an additional PVD coating up to 0.3 μm thick. The special colours are created through specific gas mixtures in the coating process. They are applied to coordinated layer compositions that the in-house experts have developed specially for the AXOR FinishPlus surface finishes. For the brushed versions of the taps, showers or accessories are brushed by hand prior to the PVD coating process, in a motion perfectly suited to the design. The growing demand for vibrant bathroom products is met with several vacuum chambers at the AXOR manufacturing site at the Hansgrohe Group's headquarters in Schiltach.  
The advantages of PVD coating at a glance:
Excellent shine
Broad spectrum of colours
Consistently high quality
High resistance to mechanical and chemical influences, such as scratches, cleaning products and corrosion (e.g. through the salt in the sea breeze)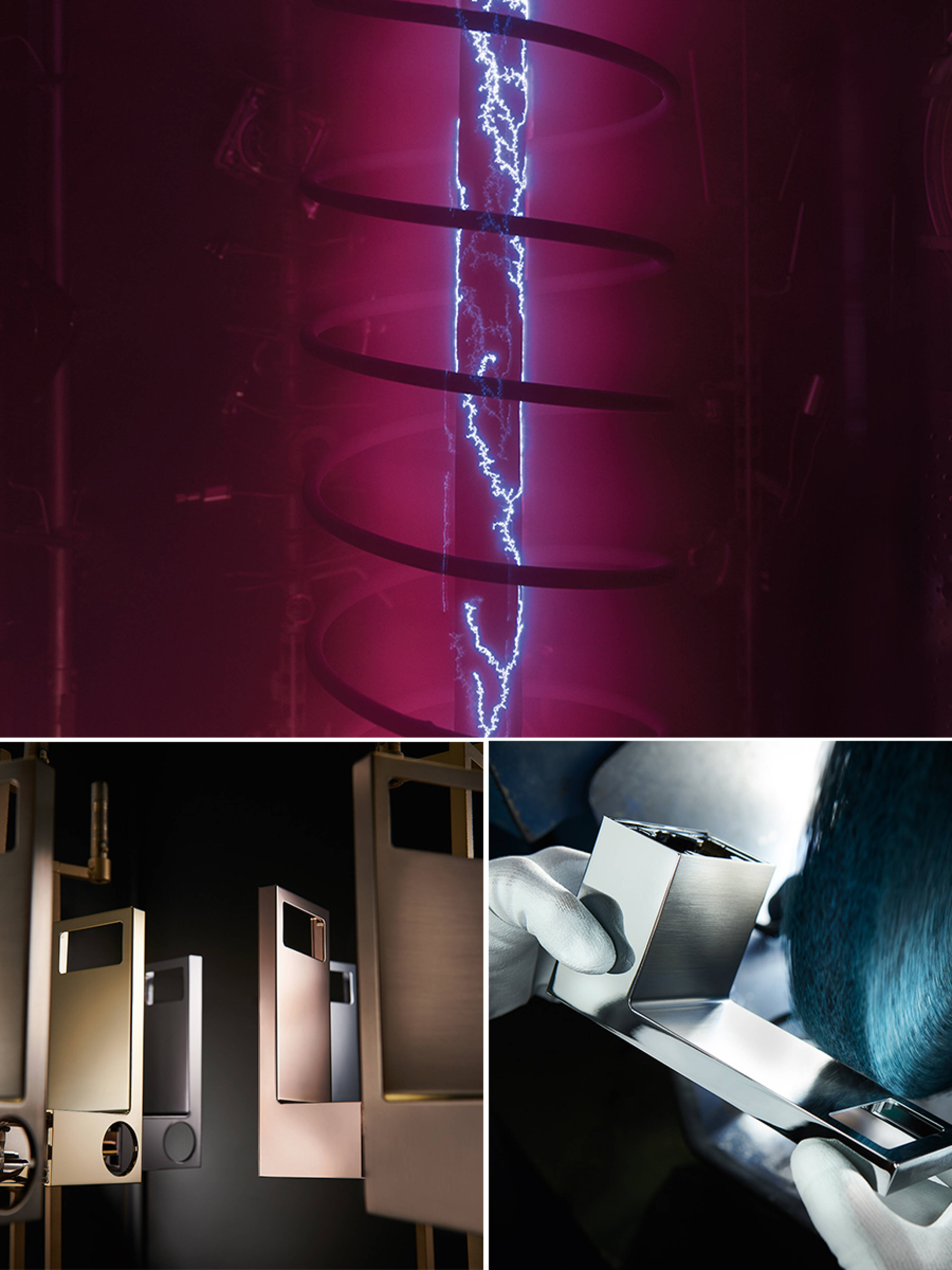 From a tap to a one-of-a-kind item: AXOR Signature makes unique (bathroom) dreams come true
Extending, shortening, labelling: The AXOR Signature service meets customers' needs when it comes to making adjustments to suit personal preferences, with the addition of a logo, labels in a specific language, a specific handle, to name but a few design options. Or to suit the room conditions with an extended shower arm to do justice to the ceiling height. Or to adjust the tap spout to the unusual shape of a basin. These personal requests are custom made by experts with many years of experience and a keen eye for detail, all while fulfilling the latest industrial standards.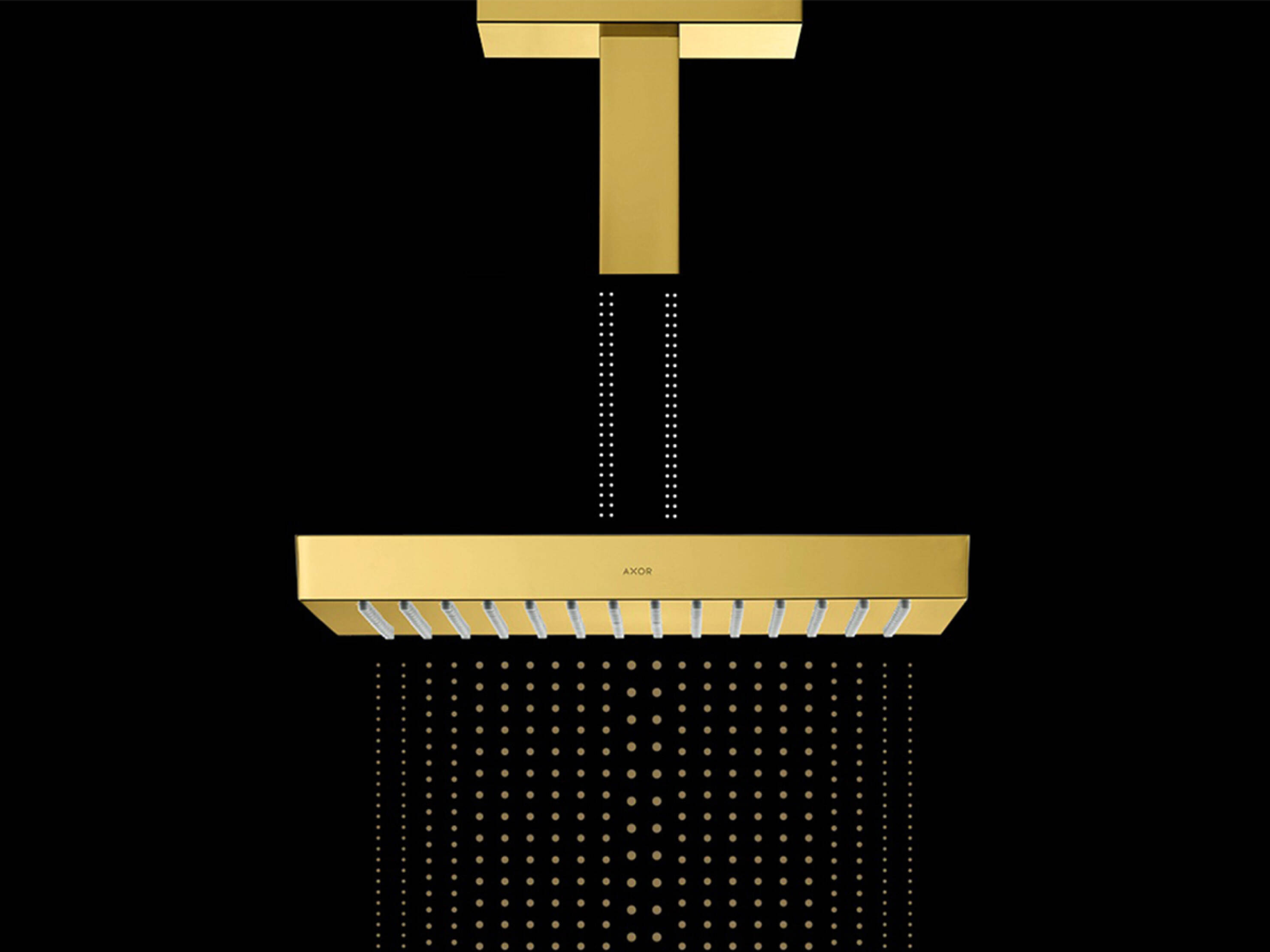 AXOR Signature: design freedom for architects, interior designers and planners
With AXOR Signature, the brand opens up totally new possibilities in bathroom design for architects, interior designers and planners, who can tailor taps and showers to the property's luxurious interior design. For example by selecting a trapeze-shaped Swarovski crystal as a tap handle. In luxury hotels, exclusivity is reflected in the little details – the basin tap adorned with the hotel logo or hot/cold labels in the local language. AXOR Signature makes customers' dreams come true. A service for bathroom designers who offer their customers more than just the standard.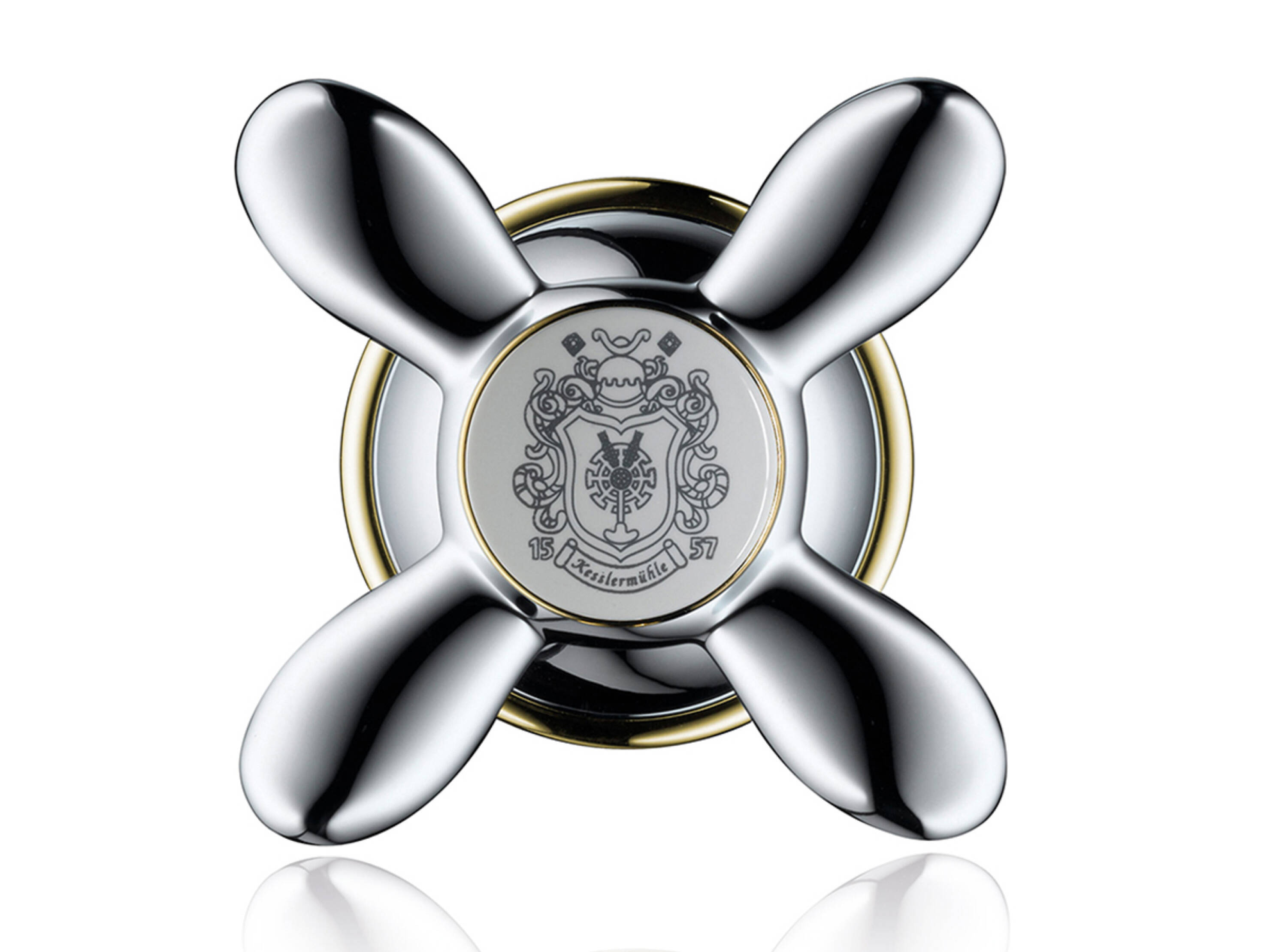 Customised bathrooms to suit customer needs with product adaptations by AXOR Signature
Daily challenges in the planning stages: The bathroom features a very high ceiling, the basin is an unusual shape, the room's architecture requires an off-beat design solution. Dealing with specific customer requests often comes down to adapting the products to certain circumstances. These product adaptations are a job for the AXOR Signature service: Here shower arms are extended so that people can enjoy the unique experience of being under an AXOR shower, even if installed on a very high ceiling. Or the AXOR Signature experts might extend the base set of the basin tap to perfectly coordinate the height of the tap with the height of the basin. There are so many options – but the result is always the same, AXOR Signature transforms an AXOR product into a one-of-a-kind piece, made by hand and using state-of-the-art technology, both with the customary AXOR precision.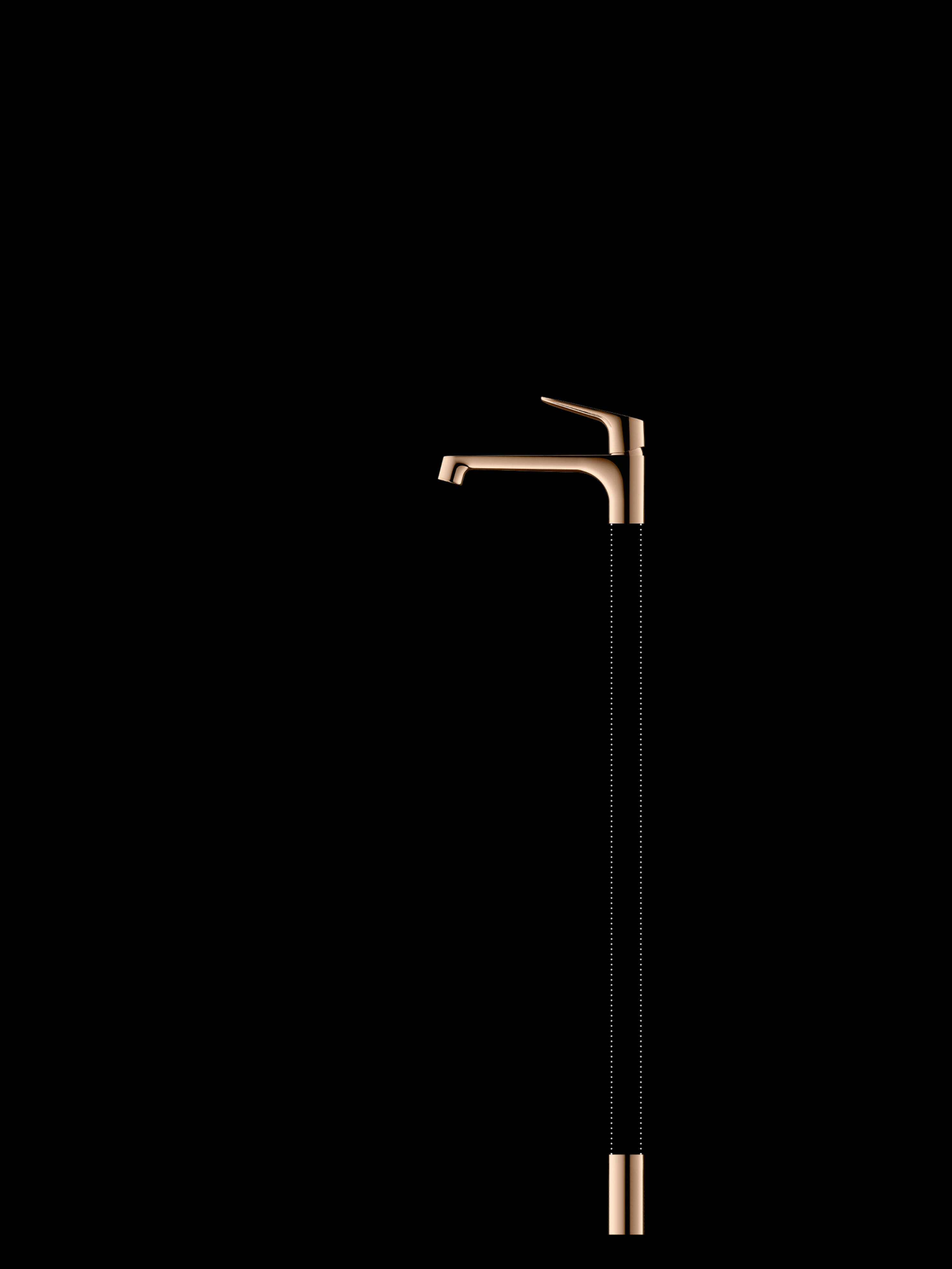 Meet the AXOR designers!
Making the bathroom personal – what once was the founding idea of AXOR still is our guiding principle to this day. That's why we always work with renowned "author designers" who inspire us with their signature style. Get to know our Hall of Fame now in the video below with Anke Sohn, Head of Global Brand Marketing AXOR!