Electronic taps
More hygiene and cleanliness in bathrooms with many users
Do you want basin taps for sanitary facilities in public or business settings? In places where lots of people wash their hands, cleanliness and hygiene are top priorities and contactless taps are the top choice. We sell a range of electronic taps that will impress your customers who need installations in restaurants, hotels, event venues or office spaces.
Contactless taps mean contactless hand washing
When your customer is choosing the right product for them, win them over with these selling points:
No contact with the tap or operating lever. This improves hygiene at the wash basin and is a welcome sight for toilet users, especially in busy facilities.
User friendliness. The optimum water temperature is pre-set by the sanitation expert or operator. No surprise scalding with temperature limitation.
Economical. Water only flows when needed. This conserves resources during use and consumes less energy when heating the water. Electronic taps with EcoSmart technology are particularly good at saving water (5 l/min.).
Easy to service. The closed design of the electronic taps reduces the risk of damage, while making maintenance easier. The water flow can also be manually stopped the basin needs to be cleaned.
Design. The minimalist style transforms many concealed installation electronic taps with sensor technology into eye-catching pieces. So you can add flourishes to your interior design, especially in the guest bathroom.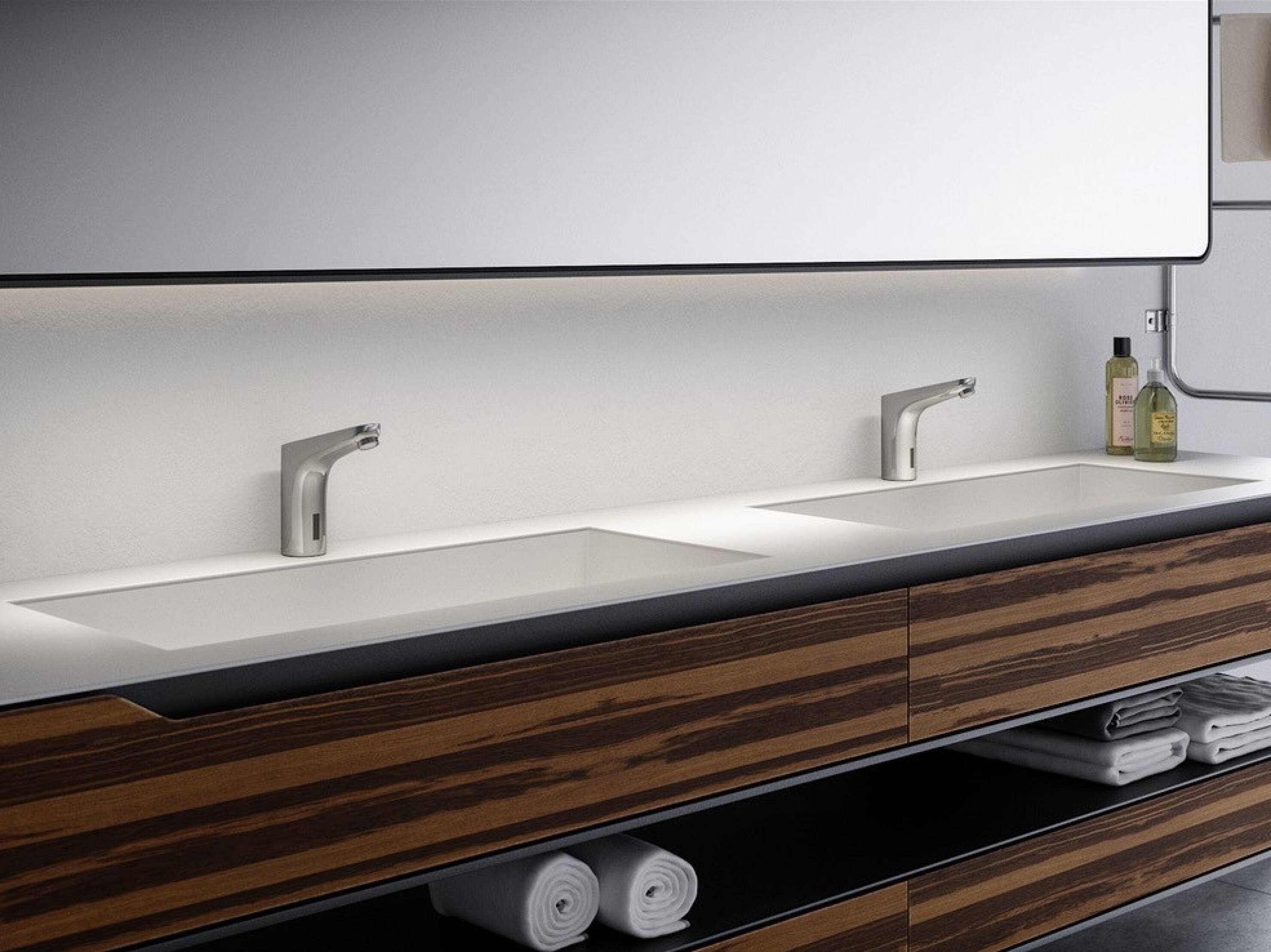 Design and maximum functionality
In upscale properties and private buildings, sanitary installations act as a business card, reflecting an appreciation for guests, employees and customers. Sensor-controlled water outlets make impactful design statements at the wash basin and emphasise the standards of the hotel operator or restaurant owner. The contactless basin taps from AXOR and hansgrohe impress people with their combination of aesthetics and functionality.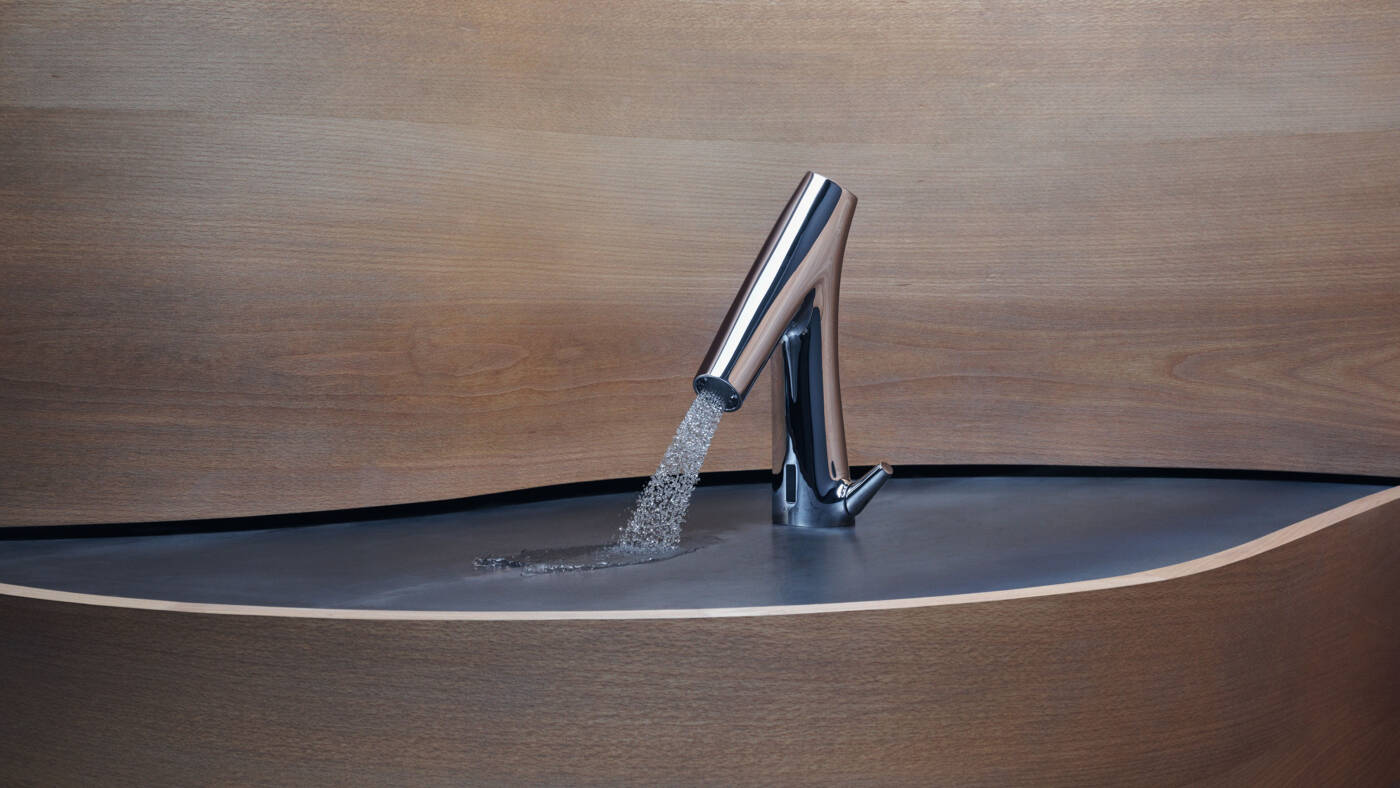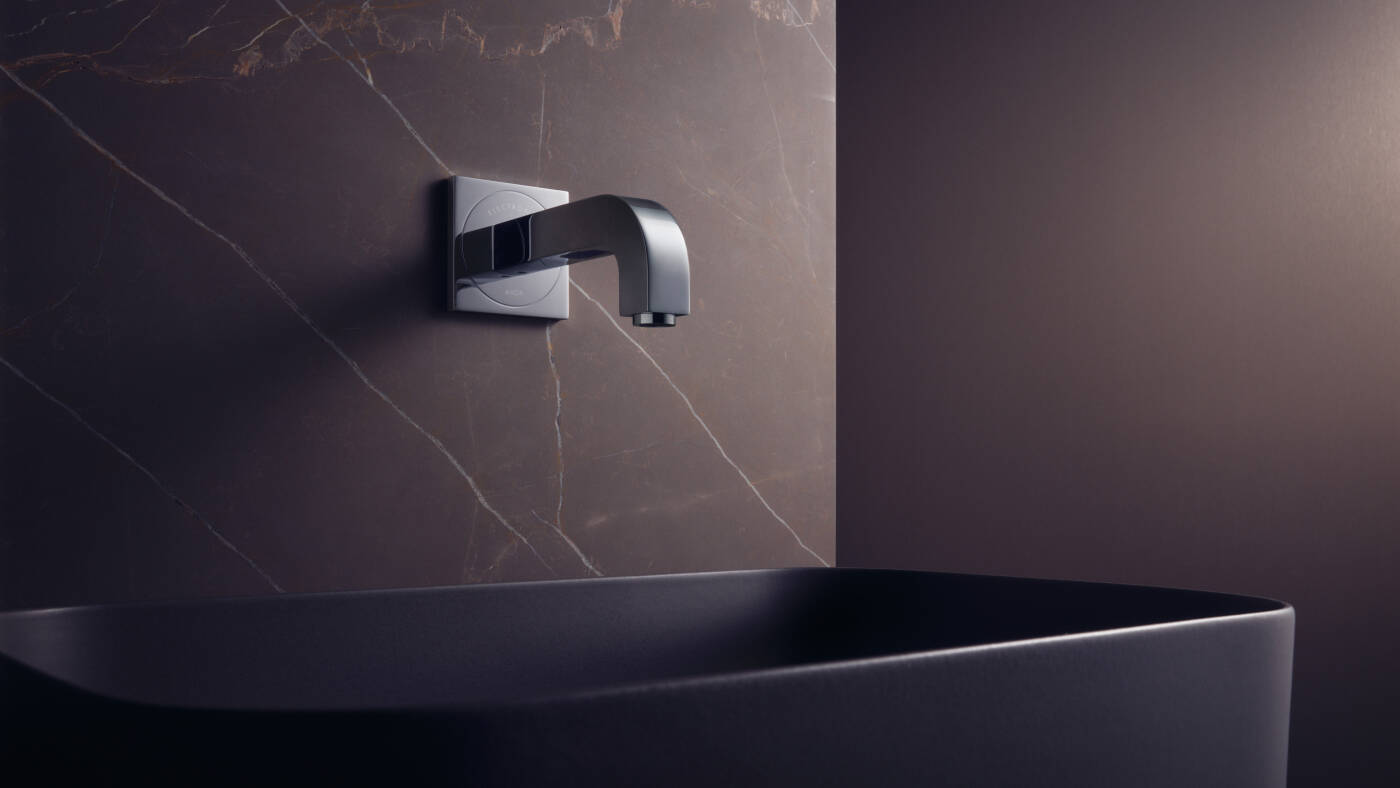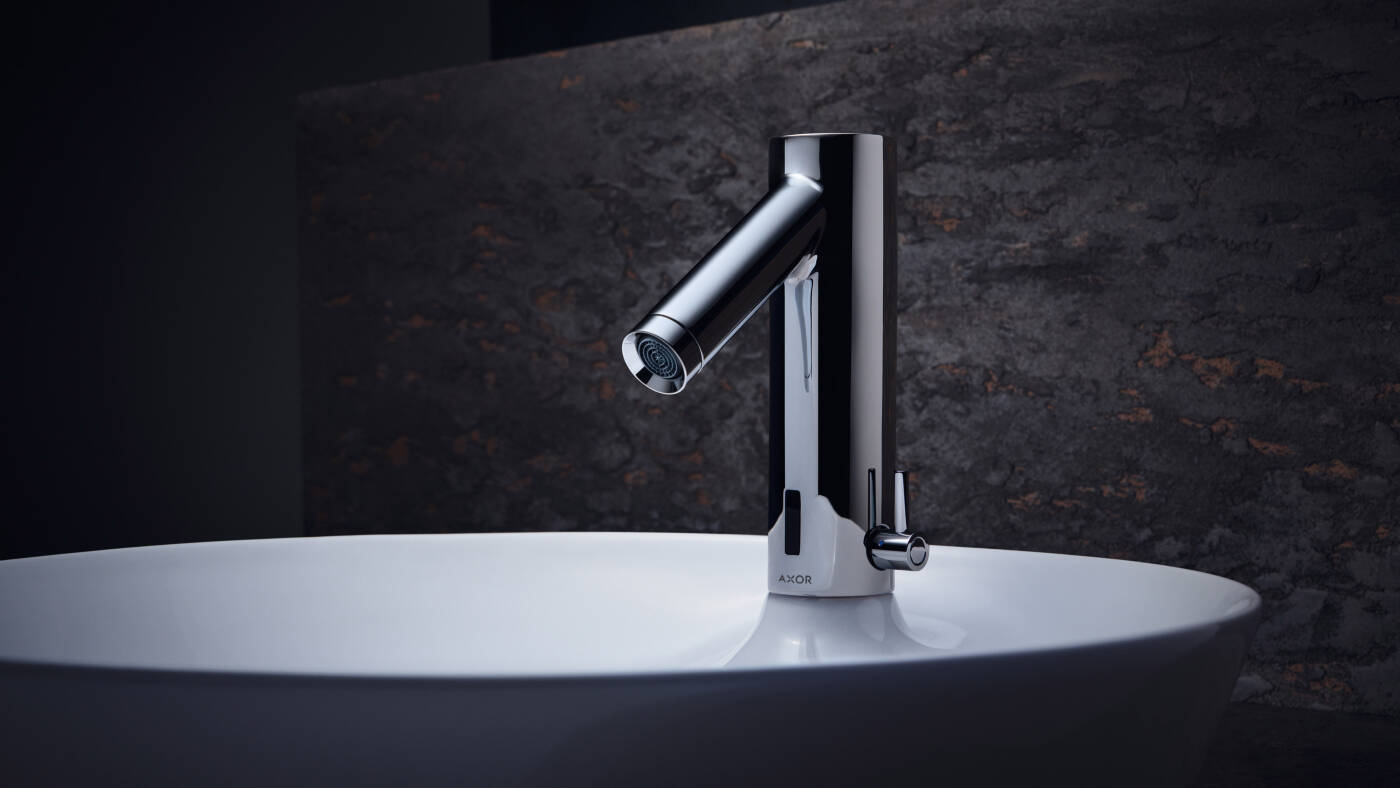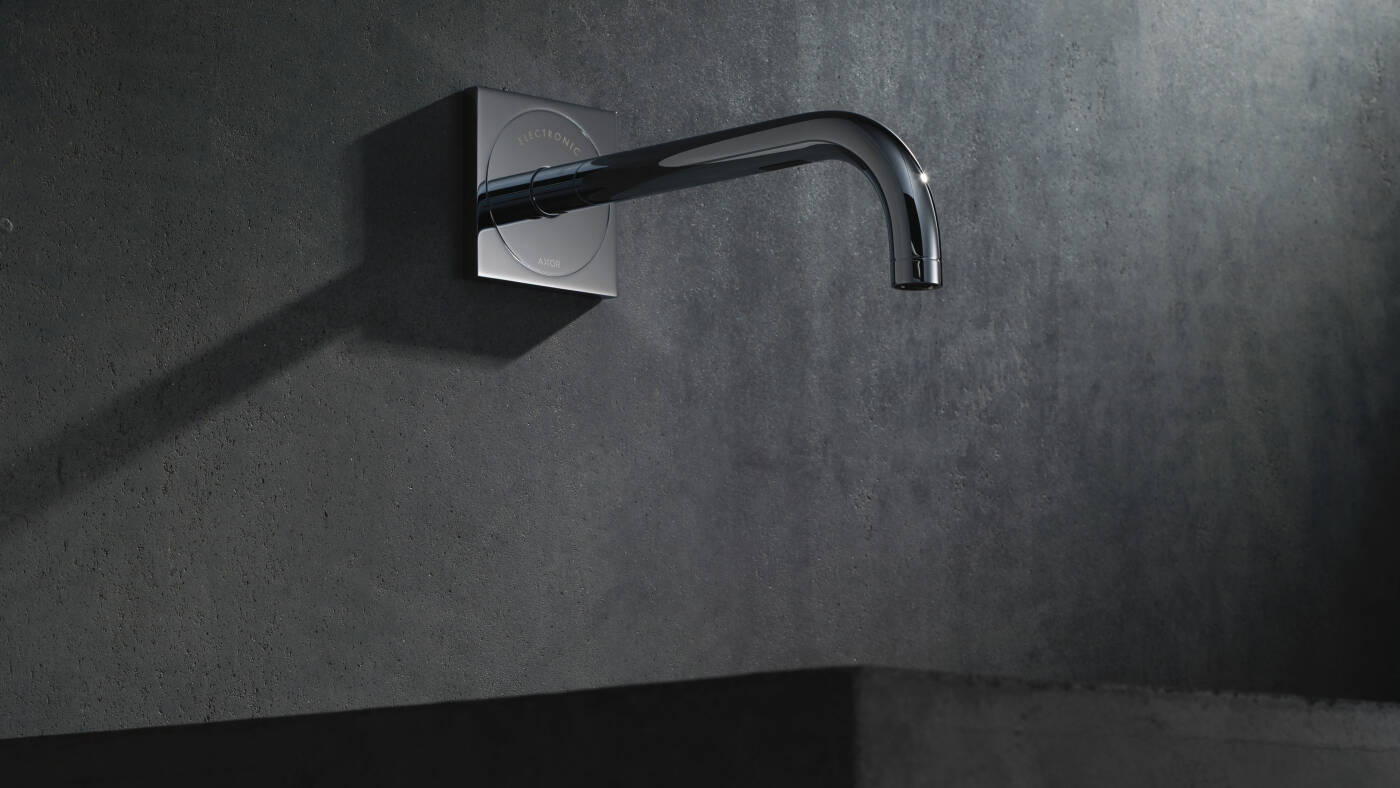 Choose mains or battery operation, with or without temperature control
Contactless basin taps with infrared electronics are available for mains or battery operation. The taps can be installed on any wash basin or fitted as a concealed installation design. Mains operation requires a power supply.
The mains-operated electronic tap uses a socket under the wash basin, which is connected to the supplied transformer for low-voltage uses (6 V). The box is also housed under the wash basin and is connected to the tap.
The battery-operated basin tap obtains the low-voltage power from a 6 V battery (type: CR-P2), which is used to connect the tap to the supplied box under the wash basin. The battery should last for around two years and can be replaced once flat.
Simple on-site adjustment with sensor activation
The sensor electronics need to be adjusted to suit the wash basin. This process happens automatically when our electronic taps are initially set up. You can then set the customer's desired water temperature for the contactless tap. Some electronic taps feature a lever on the tap's body for individual temperature adjustments.
Hygienic rinse and thermal disinfection
When it comes to drinking water hygiene, the automatic hygienic rinse in AXOR and hansgrohe electronic taps is an additional selling point. In sanitary facilities that are left unused for sustained period of time (e.g. hotel rooms or function rooms), where germs can form in stagnant water, the tap can be programmed so that the water runs periodically. This hygienic rinse can be programmed to run for ten seconds 24 hours after last use so that fresh water flows through the pipelines and tap. There is also a three-minute continuous rinse function for thermal disinfection.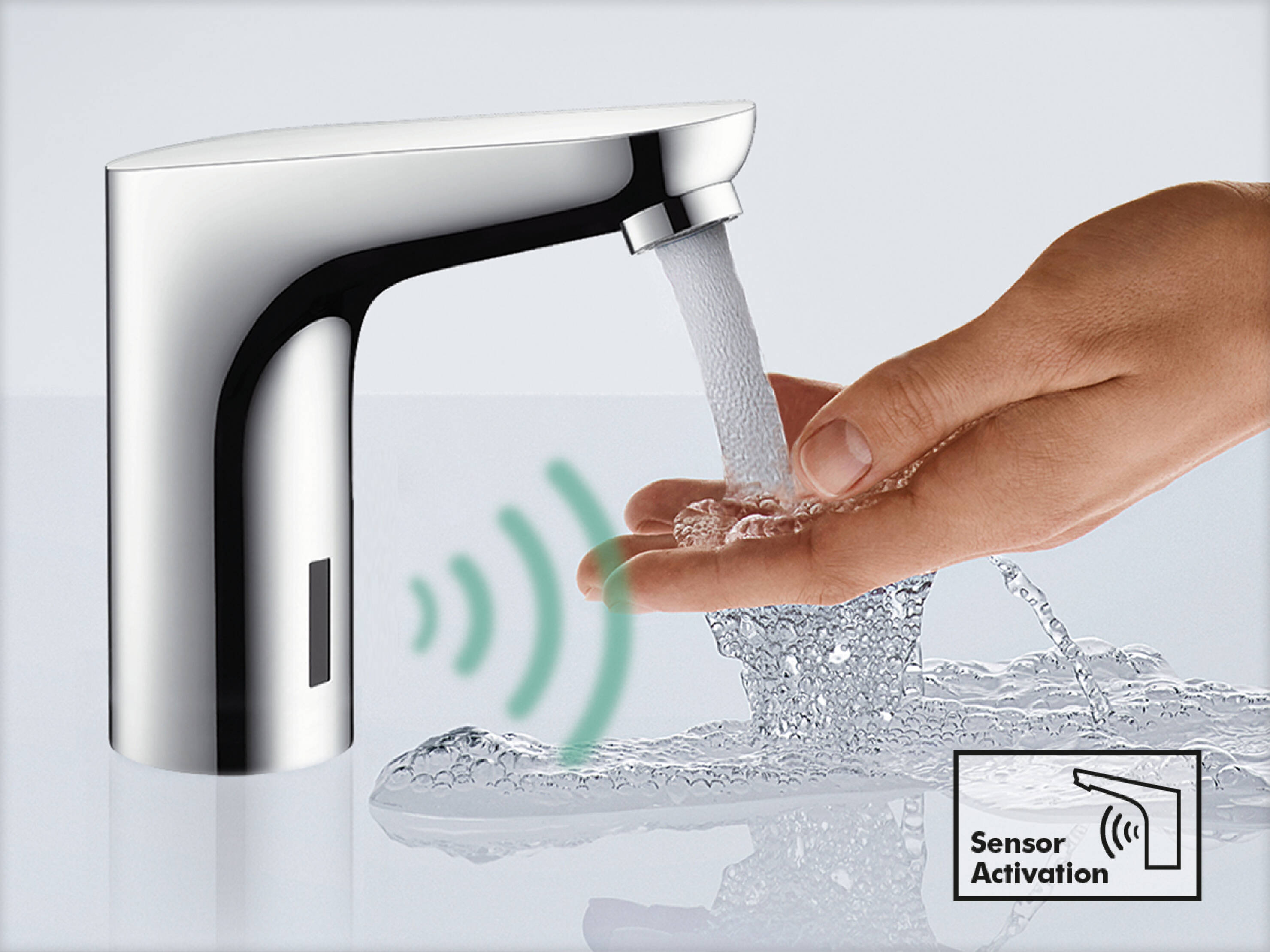 AXOR and hansgrohe electronic basin taps