Taps in the public sector
More hygiene and cleanliness in frequently used sanitary facilities
Do you want a basin tap for use in public and commercial spaces? You will find electronic and mechanical taps for attractive wash basins here. Read more about efficient technologies for improved hygiene and find all you need to know about installation and maintenance. We will also show you how to adapt sensor-based and self-closing taps to customer requirements.
Taps for contactless or low-contact hand washing
When your customer is choosing the right product for them, win them over with these selling points:
​​​​​​​Clean solution for a variety of applications. AXOR and hansgrohe offer electronic taps with contactless functionality and automatically closing taps that do not need to be touched once hands are washed.
Economical. Electronic and self-closing taps help to avoid wasting water and energy.
Safety. The taps come with the hygienic rinse function, which helps to make the water safe to drink.
Easy to service. The closed and robust design of the electronic and self-closing taps prevents vandalism and simplifies maintenance.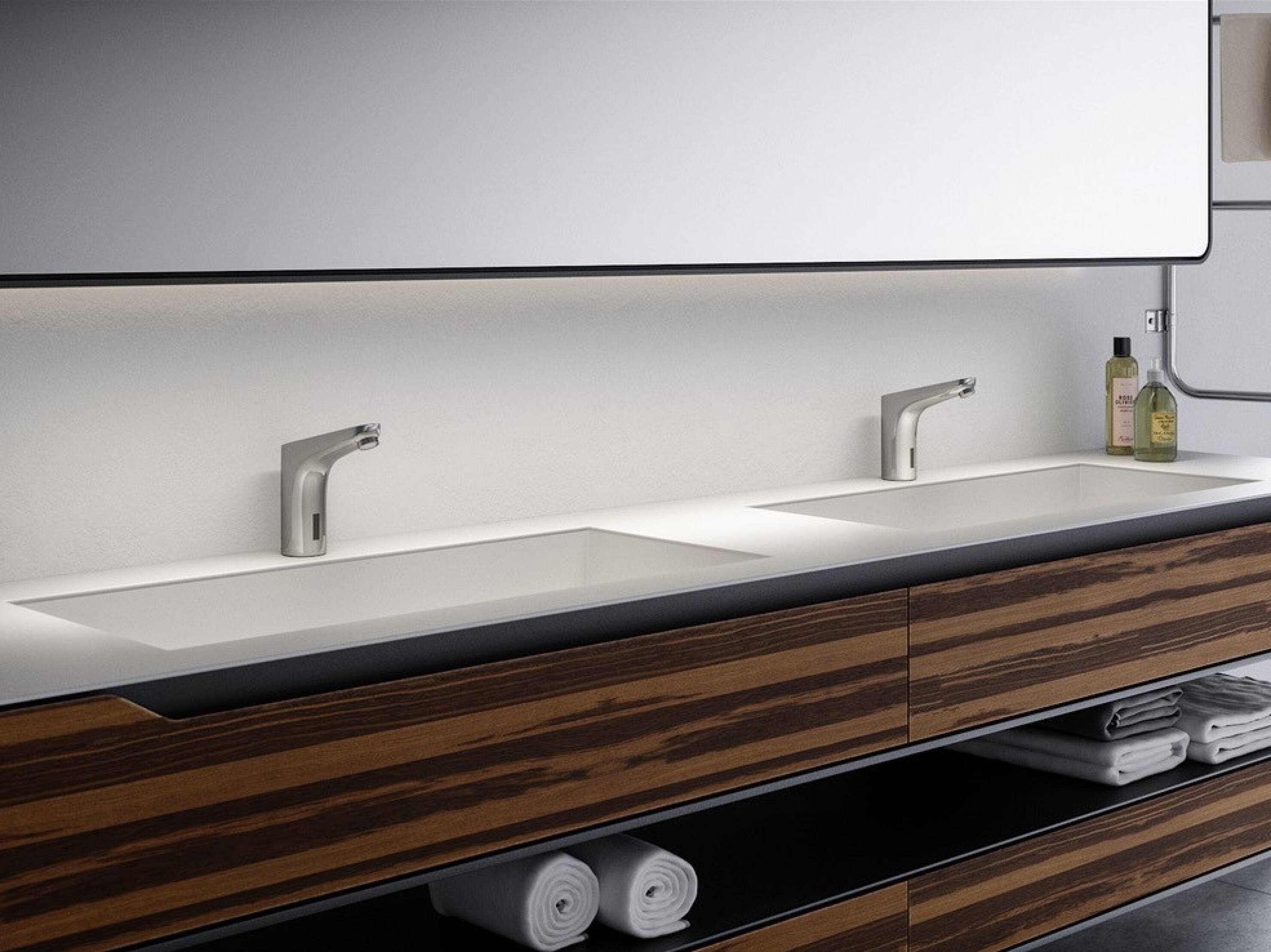 Design and maximum functionality
In upscale properties and private buildings, sanitary installations act as a business card, reflecting an appreciation for guests, employees and customers. Sensor-controlled water outlets make impactful design statements at the wash basin and emphasise the standards of the hotel operator or restaurant owner. The contactless basin taps from AXOR and hansgrohe impress people with their combination of aesthetics and functionality.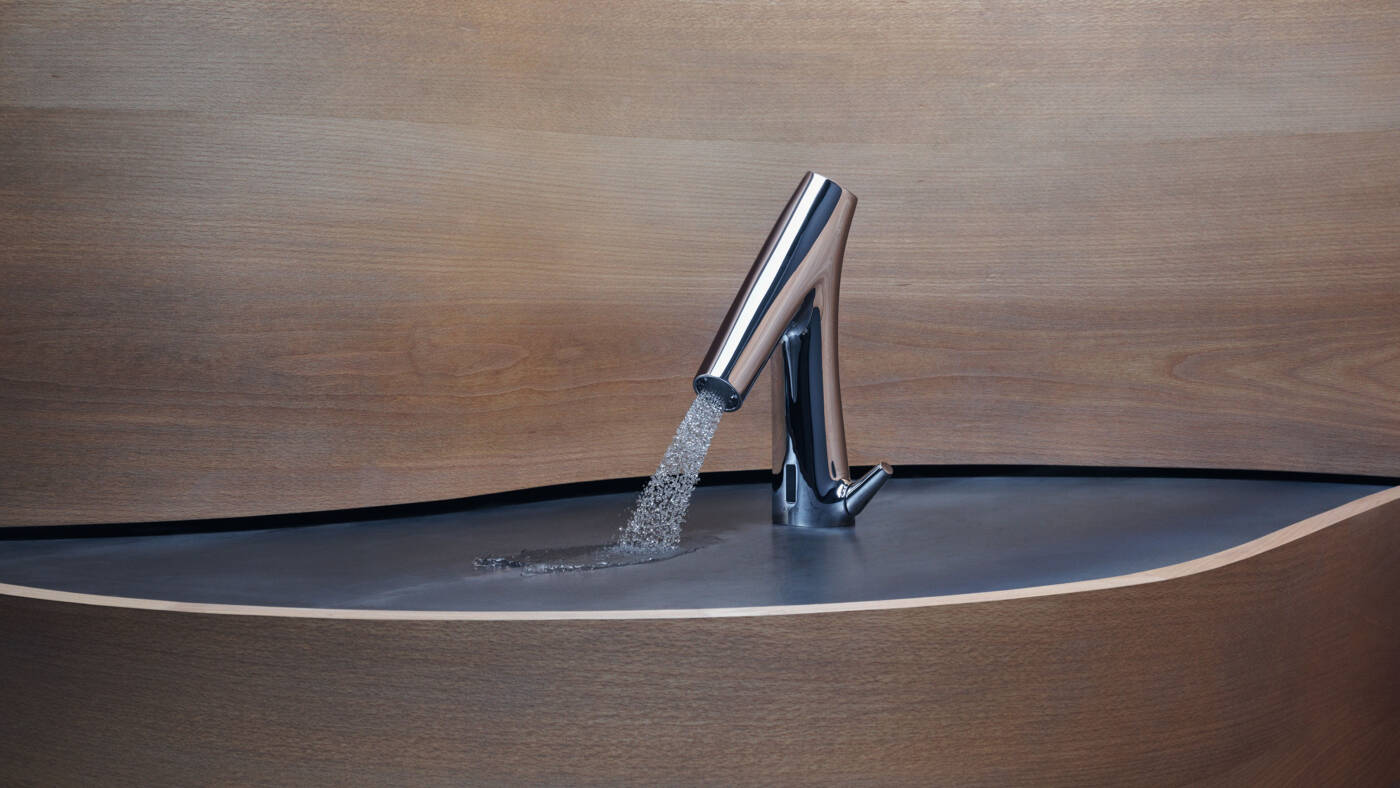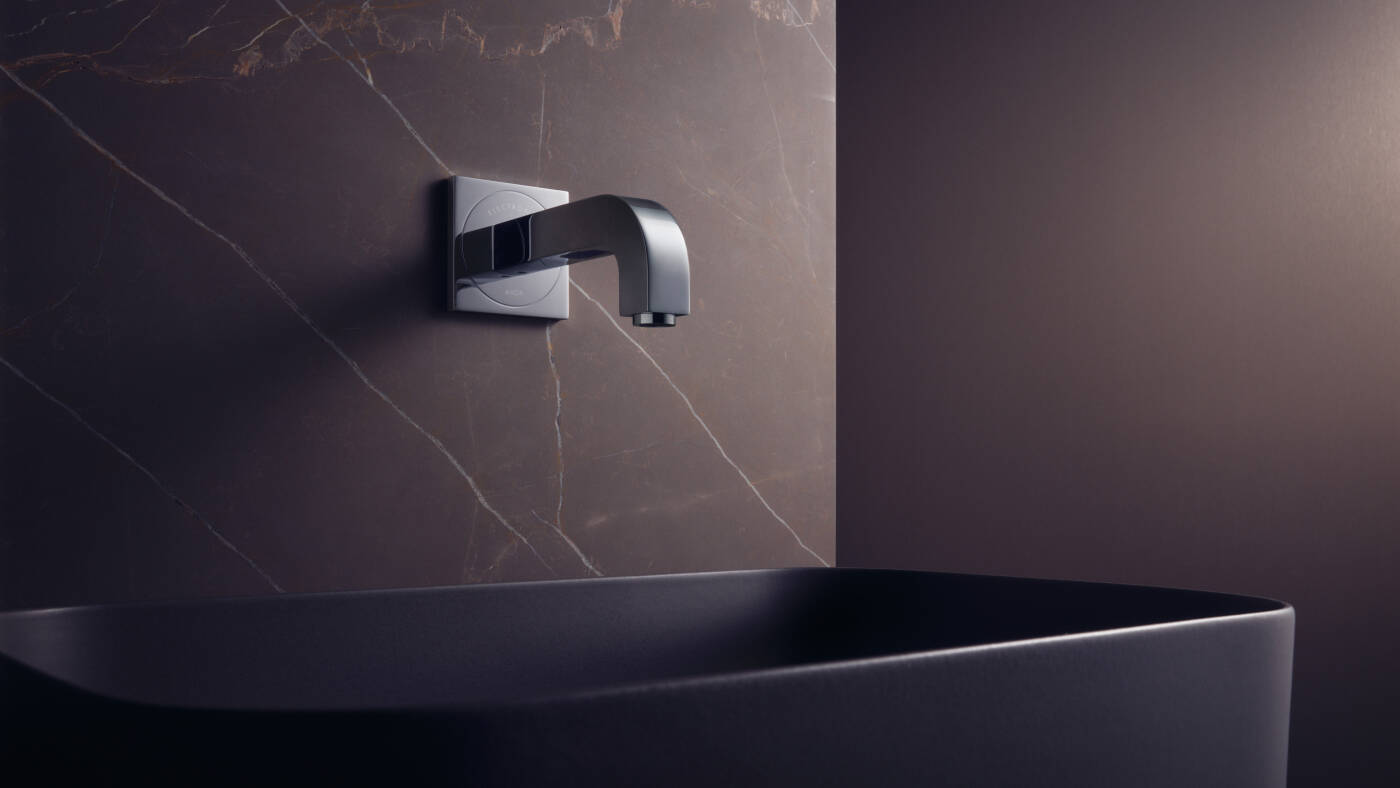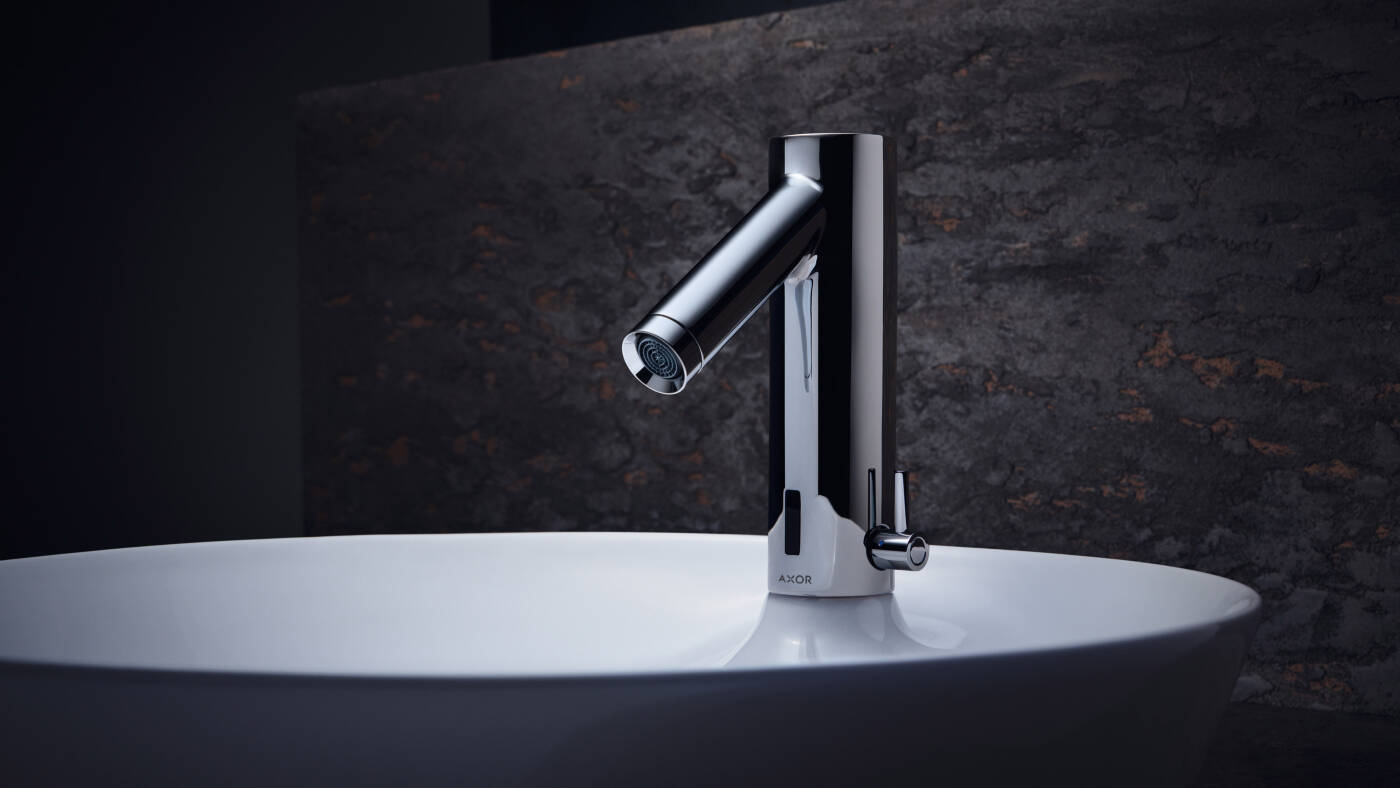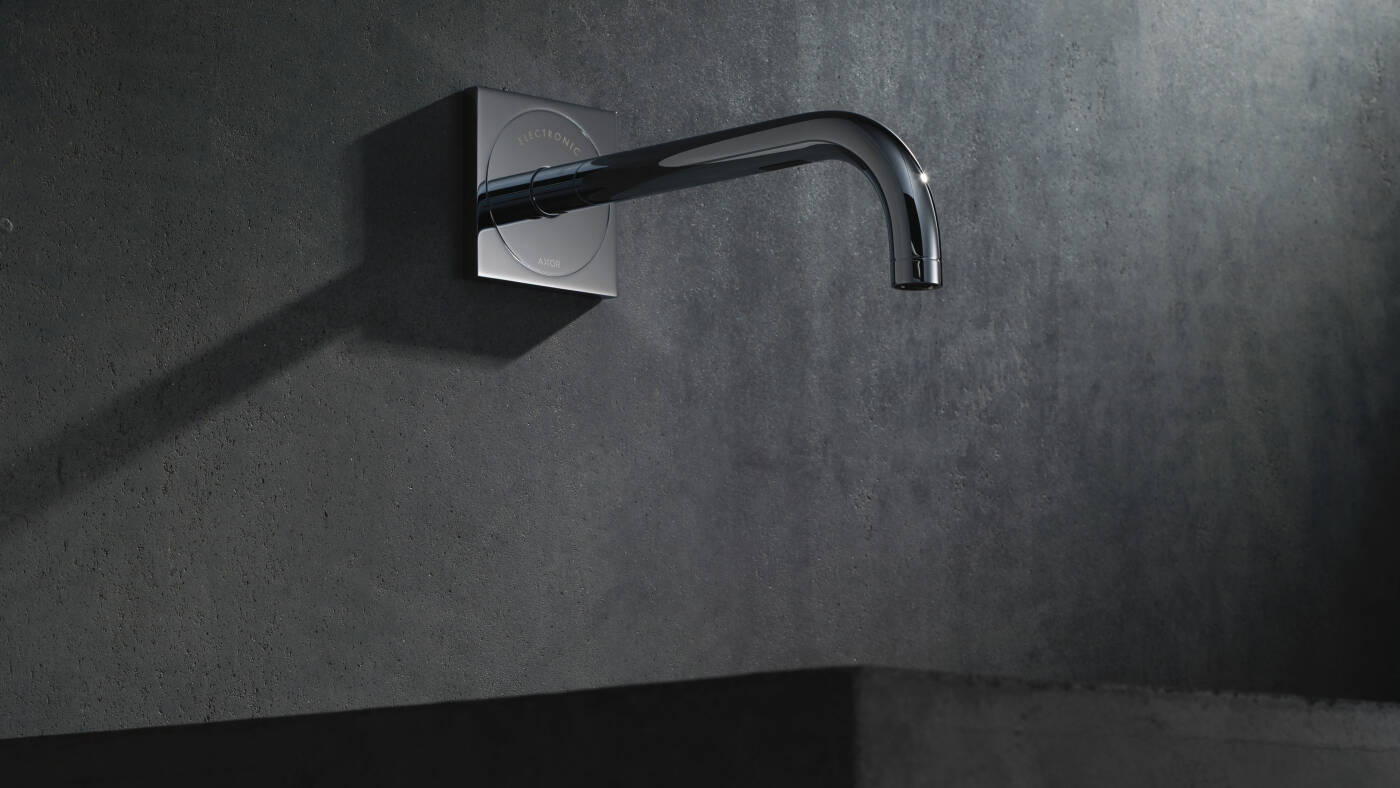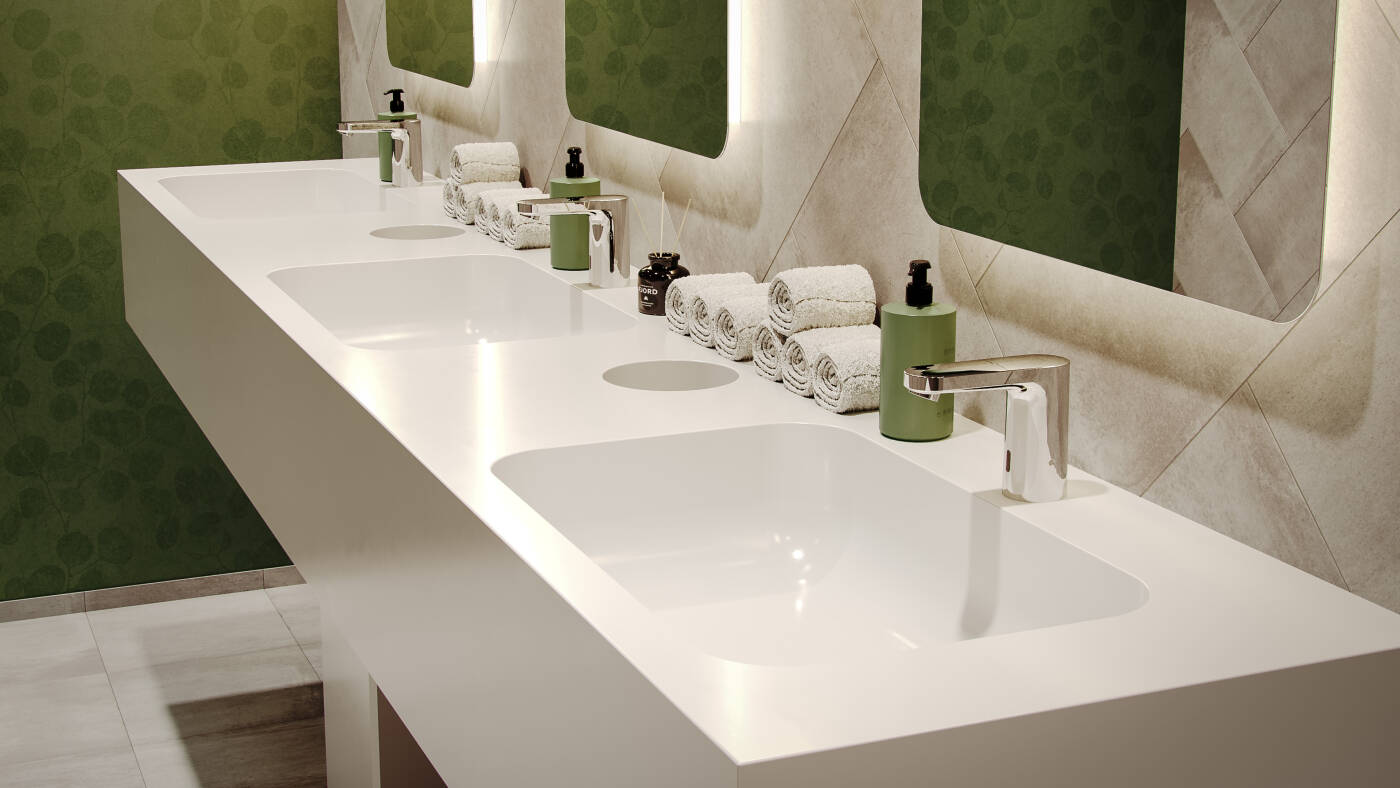 Plenty of choice: electronic or mechanical, with or without temperature control
Contactless basin taps with infrared electronics are available for mains or battery operation. The taps can be installed on any wash basin or fitted as a concealed installation design. Mains operation requires a power supply. Self-closing taps are mechanically triggered and close after use, without anyone needing to touch them.

The mains-operated electronic tap uses a socket under the wash basin, which is connected to the supplied transformer for low-voltage uses (6 V). The box is also housed under the wash basin and is connected to the tap.

The battery-operated basin tap obtains the low-voltage power from a 6 V battery (type: CR-P2), which is used to connect the tap to the supplied box under the wash basin. The battery should last for around two years and can be replaced once flat.

The self-closing tap is popular among customers who don't want to feed a power supply to the wash basin. Lightly pressing the handle triggers the hydraulics. The water flow stops automatically after a set interval – so there's no need to touch the tap again.
Adjust the electronic tap to suit individual requirements
The sensor electronics need to be adjusted to suit the wash basin. This process happens automatically when our electronic taps are initially set up. The infrared technology (optical sensors) responds to brightness, type and size of the wash basin and other factors in order to best adapt the functionality to the circumstances. You can then set the customer's desired water temperature for the contactless tap. Some electronic taps feature a lever on the tap's body for individual temperature adjustments.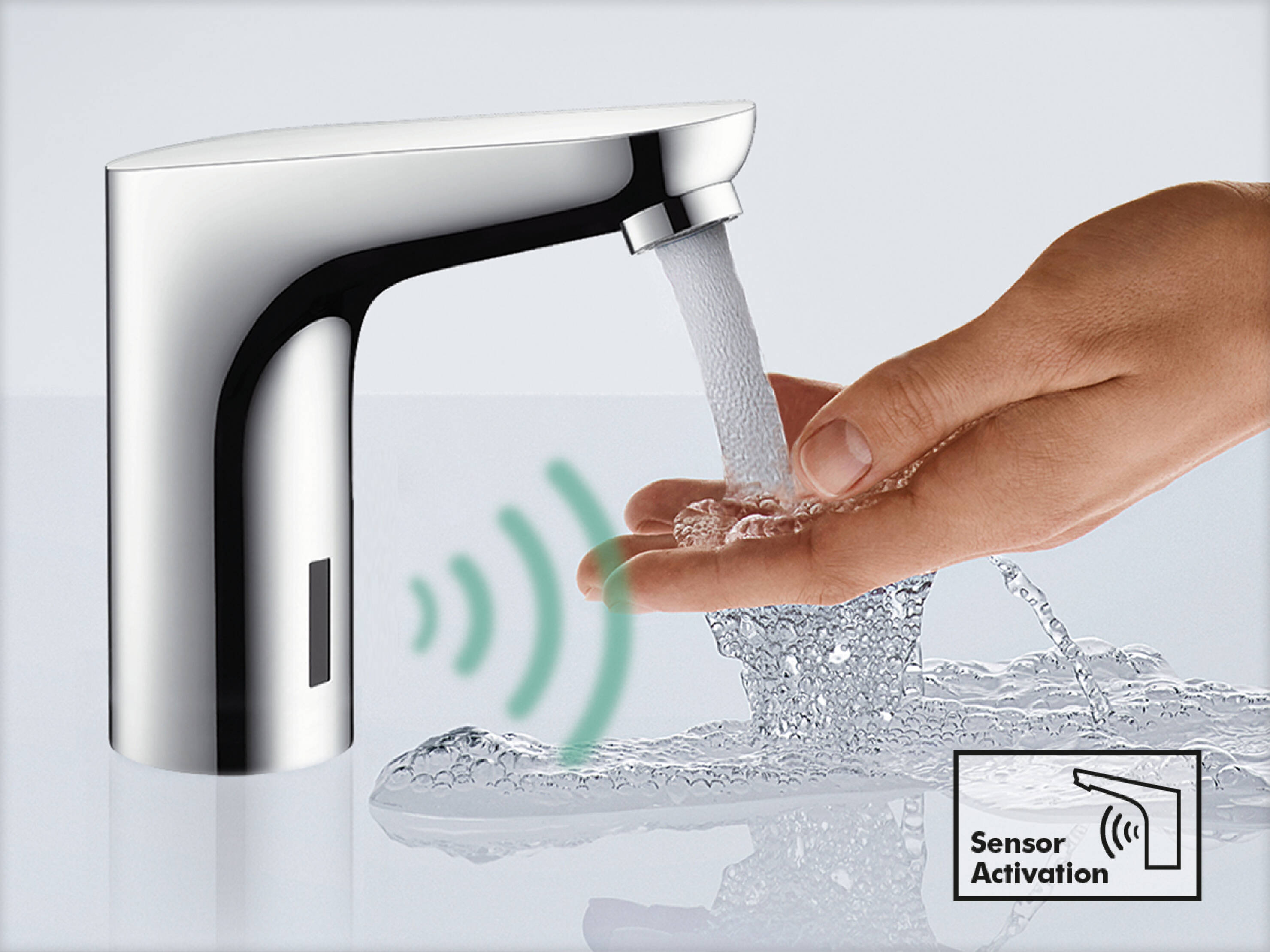 Adjust the settings of self-closing taps to suit individual needs
The self-closing tap can be easily adjusted to your customer's requirements. The closing time can be set to between three and 20 seconds using the optional accessory tool. The tap's automatic self-closing function can be disabled when a hygienic rinse needs to be performed and subsequently reactivated in an instant. How? We show you in the videos below.
Hygienic rinse and thermal disinfection
When it comes to drinking water hygiene, the automatic or manual hygienic rinse in AXOR and hansgrohe electronic and self-closing taps is an additional selling point. In sanitary facilities that are left unused for sustained periods of time (e.g. hotel rooms or function rooms), where germs can build up in stagnant water, electronic taps can be programmed so that the water runs periodically. This hygienic rinse can be programmed to run for ten seconds 24 hours after last use so that fresh water flows through the pipelines and tap. There is also a three-minute continuous rinse function for thermal disinfection. In self-closing taps, thermal disinfection can be conveniently activated manually using a service tool.
AXOR and hansgrohe taps for public areas